back to basics.
Santa Barbara Travel Blog
› entry 13 of 17 › view all entries
Well, I figure now that I've lived here for a month and a half, its about time I post some stuff about my regular, old, everyday life. For starters, here's my sweet crib: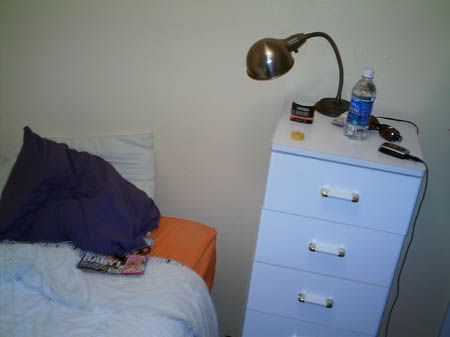 My bed. And my classy Us Magazine about Brad and Angelina's baby… What can I say? I was curious.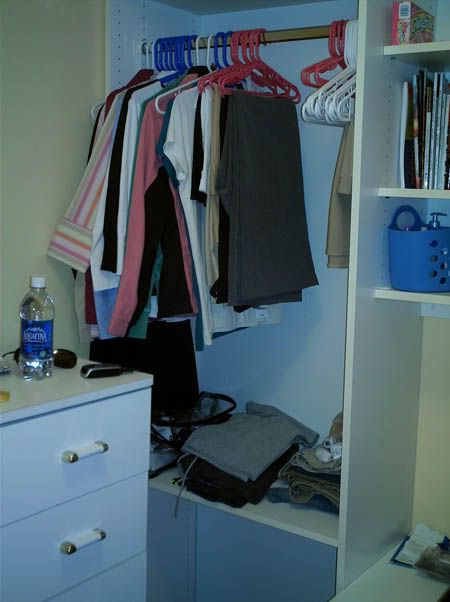 My closet… if by "closet" you mean a place where clothes hang. If, however, we are talking about a "closet" as in a very tiny room attached to another bedroom… then that would be my whole room.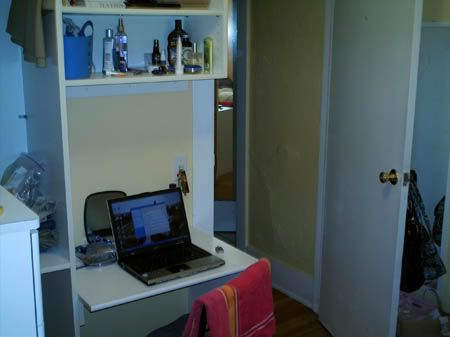 My desk. Simple as that. I hope you liked this tour of my room… small, but I've got a bed to sleep in and that's all that really matters. Especially after I saw the housing availablitity in a beach town like this when I came out here in March. I was seriously considering living in a cardboard box outside the public library. Now let's move onto the office: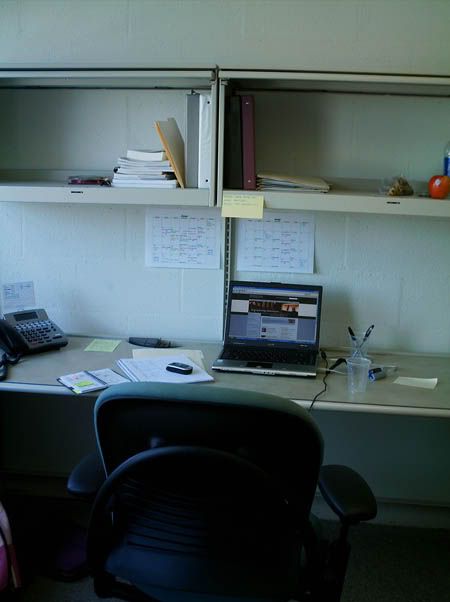 There's my office. That's right, I got the real deal. My first "real" office job, and I don't even have to work in a cubicle! Pretty impressive :) Now heres the best part!
Uhhh, yeah. The view from my office. AMAZING! Do you understand why I want to be outside all the time? LOOK AT THE MOUNTAINS! And a Starbucks, of course - one of three within 10 blocks of State Street… But lets not let that ruin the beauty of this scene :)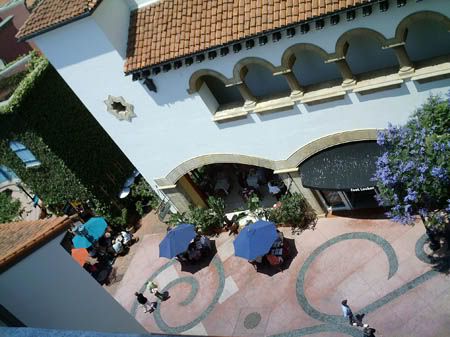 Paseo Nuevo. Super fancy outdoor mall… those little umbrellas out there are where I eat my lunch!
So yeah, now you know… Soon I'll try to post a picture of my house, and the view of the mountains from my front porch, because that is pretty sweet too. Oh, and of course the skateboard museum that is my living room and dining room (literally, at least 150 skateboards on display.) My roommate is an ex-pro skater. Its quite a sight to see… Hopefully I can hook you up :)
Join TravBuddy
to leave comments, meet new friends and share travel tips!