Circle of Trust.
Santa Barbara Travel Blog
› entry 9 of 17 › view all entries
So this weekend, Anja, Dez and I have the amazing opportunity to go out on another research trip. This time, we will basically just be riding around in the NOAA research vessel, stopping periodically to administer a survey to boaters about what areas of the sanctuary they use most often. Its all part of a socioeconomic study that they are conducting right now. I don't really know all of the details yet, because our official training is not until Friday. Either way, I'm stoked.
Before our training, UCLA required all three of us to complete some other online training modules about ethical studies involving humans. You know, to make sure we aren't abusing our test subjects while we ask them about their boating habits :) It took about three hours to finish, and it all reminded me of the semester I took Ethics of Health Care. You'll be happy to know that I passed all the module quizzes, and I am now certified to conduct research for UCLA.
This one section of the training was all about the "Circle of Trust" that is associated with research involving human test subjects. I read all about how the members of the "Circle of Trust" must maintain that trust, because "without the many levels of trust working together, the system of human subject research and protection would fall apart." We need this circle of trust to ensure the advancement of science! (UCLA bolded trust a million times, just like that, too. Apparently it is VERY important.)
Meanwhile, I was absolutely cracking up because I just kept thinking about the "Circle of Trust" (I'm sorry, I meant "Trust") in Meet the Parents. Apparently I wasn't the only one, because shortly after finishing that module, I got an email from Dez with this picture attached: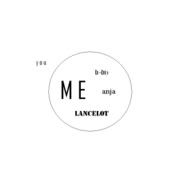 Kinda smalle, so if you can't see it, its a picture of our little Santa Barbara Circle of Trust, with me on the outside. If you haven't seen Meet the Parents, I'm sure that means nothing to you. But I promise, its funny.
Oh, over-used movie quotes, what would I do without you… I wonder if UCLA ever anticipated that their Circle of Trust would be such a hit with us interns?
Join TravBuddy
to leave comments, meet new friends and share travel tips!