Eastern China Relaxing Trip day 9
Shanghai Travel Blog
› entry 9 of 10 › view all entries
Eastern China Relaxing Trip day 9
31/12/06 Yuyuan Garden, The Bund, South American Bar for New Year Eve
We went to Yuyuan Garden with other hostel mates before but Alban hasn't been there yet, so we accompanied him to check out a bit in this morning.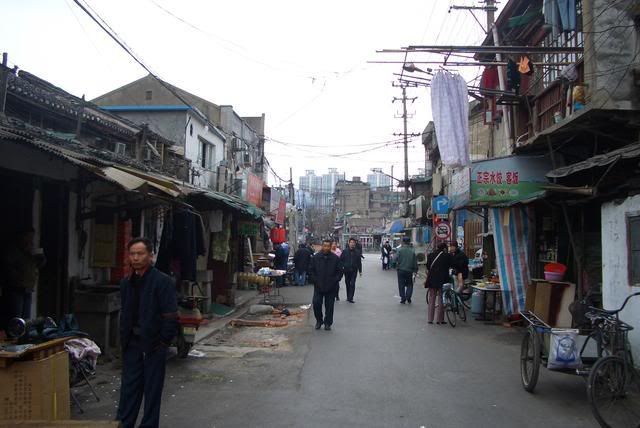 Shanghai at early morning!!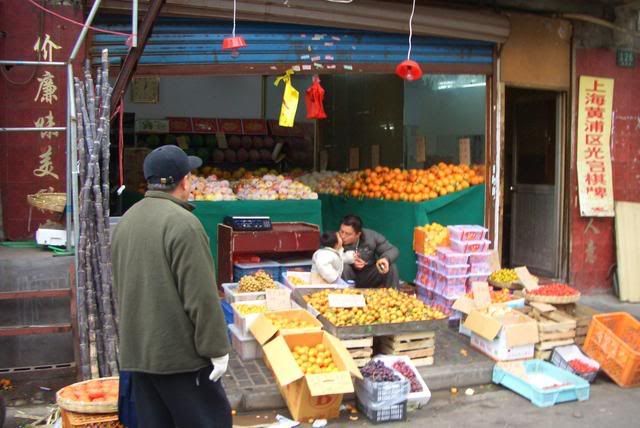 Wah..so sweet!!!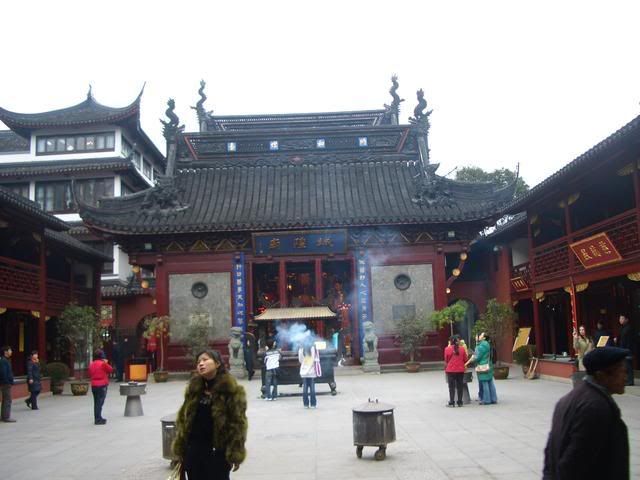 The Temple of a City God (城隍廟), we didn't enter for it!!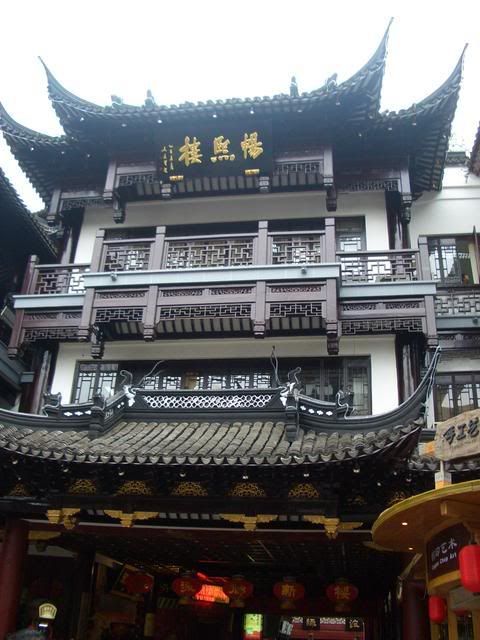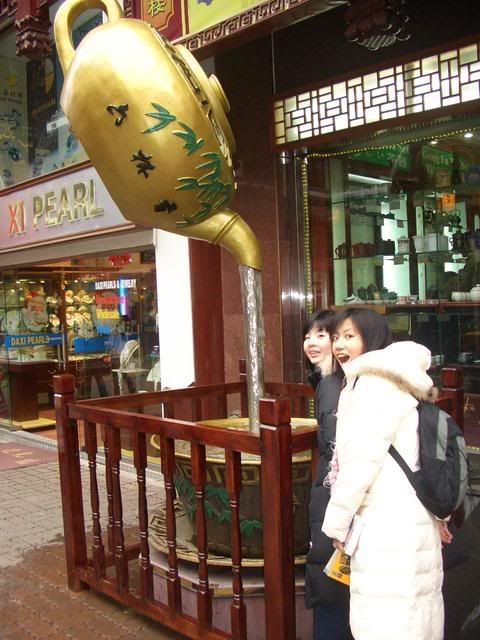 haha..many people pretended drinking tea here!!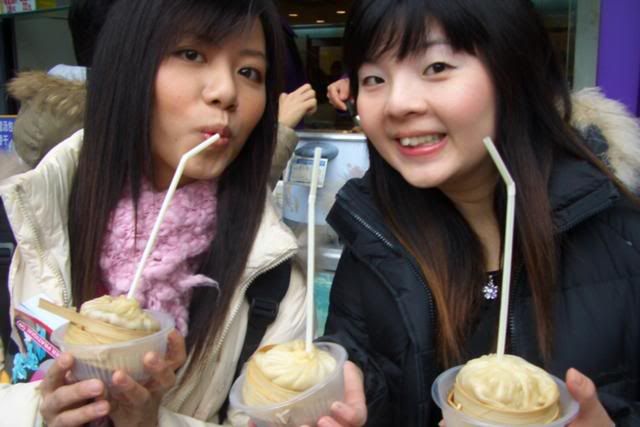 haha...so big dumping with so much soap~~~~but the skin is quite thick!!! Not that delicious as I expected!! RMB10 for each!!

This is a very famous restaurant for selling Xiaolongbao!!
 
A video shows how eager I was to get the Xiaolongbao, but I found that the taste wasn't as good as the first little snack shop we tried before. That shop isn't famous but the food are very good!!!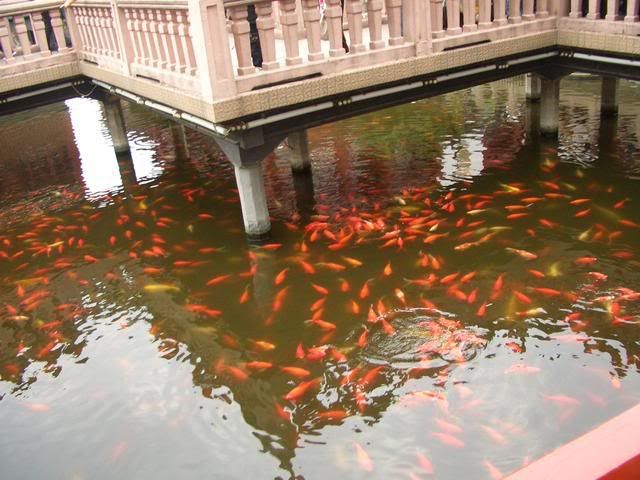 So many golden fish!!!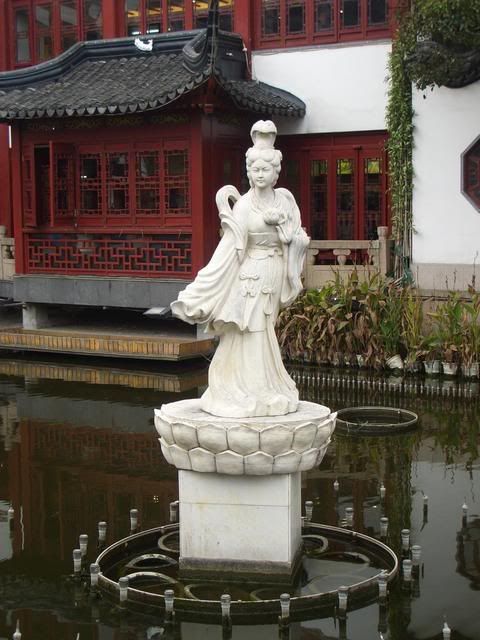 Yuyuan Garden , we wanted to get in with Alban before but after going to Hangzhou & Suzhou, we got bored to this type of garden now!!

Delicious food!!!!

Crazy green head!!!!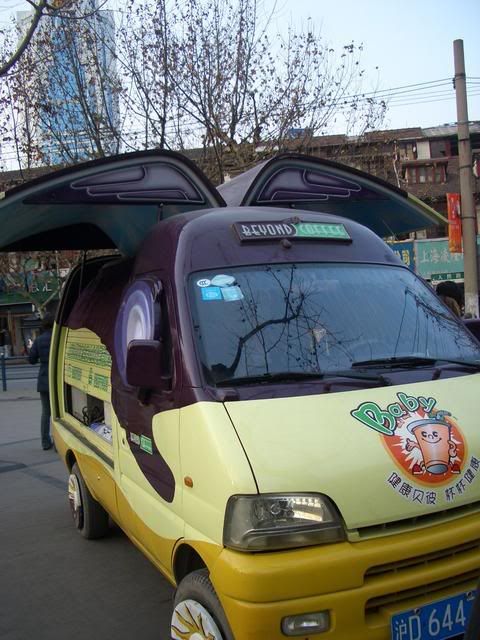 I found this interesting ice-cream, it's very attractive!!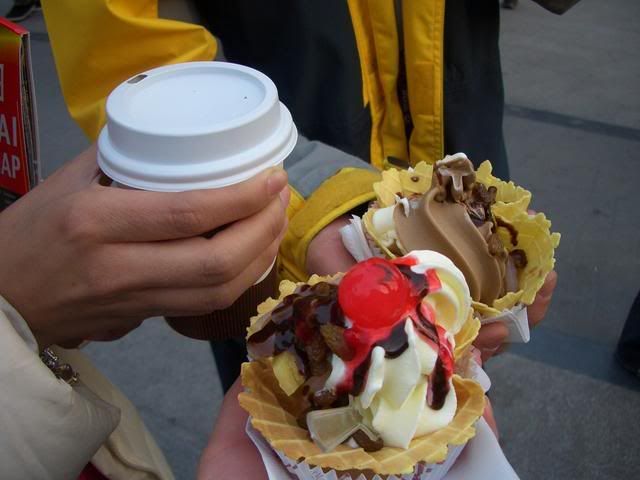 Here were our drinks & ice-cream!
After eating the ice-cream, we walked to the Bund!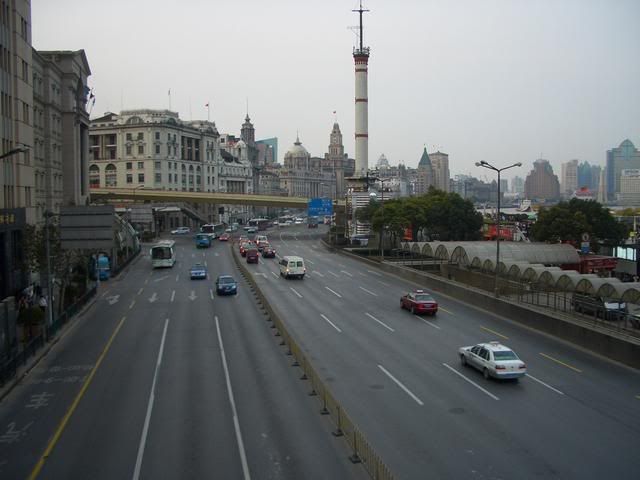 I think the Bund is just similar to Central in Hong Kong, but the buildings around are more historical!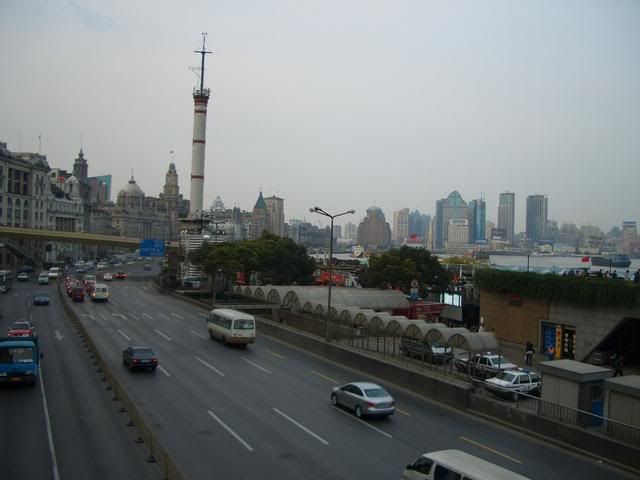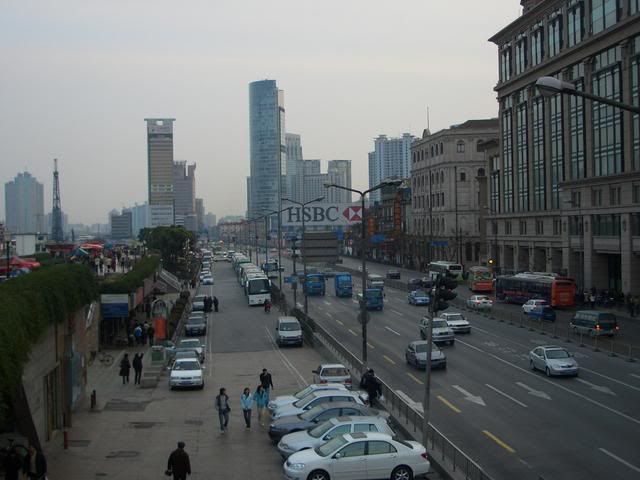 HSBC!!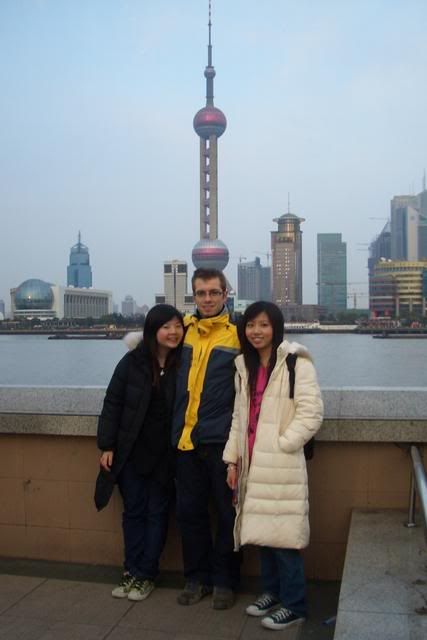 haha...a Chinese man helped us to take this photo, he's so great to make the tower just lied above Alban's head.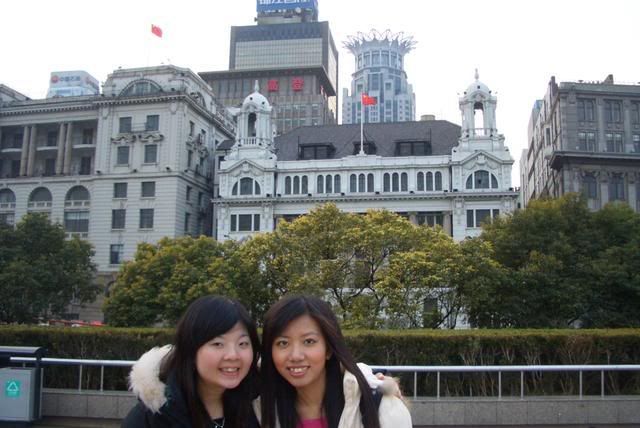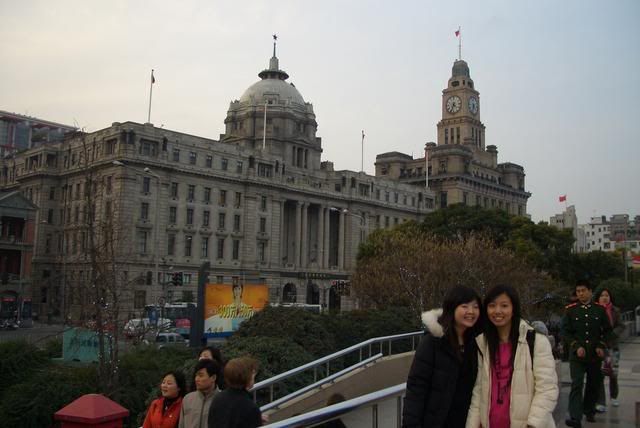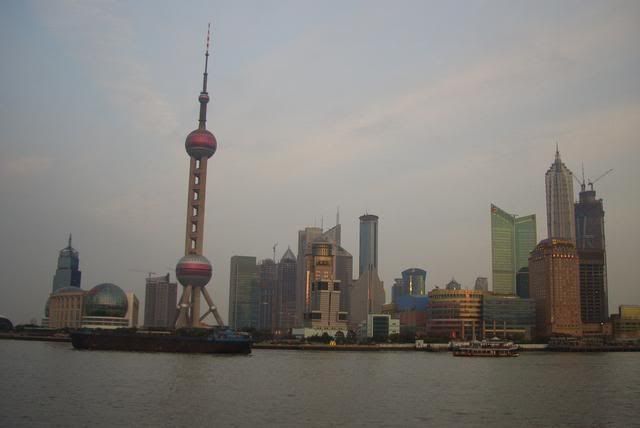 I think Victoria harbor is much nicer, do u think so?

China flag!!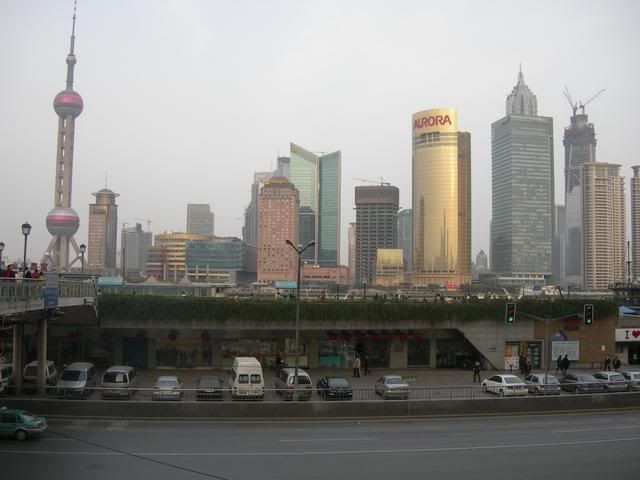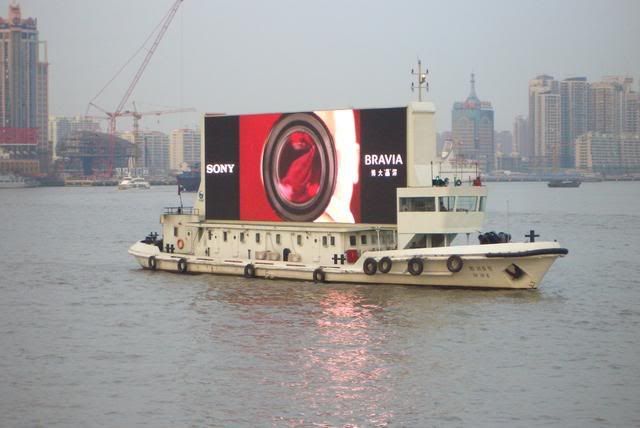 everywhere is TV!

haha..we went to a 5 - stars hotel to go to toilet!!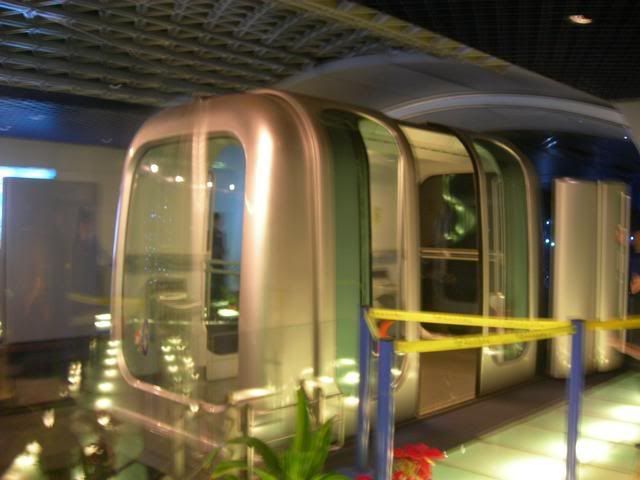 We're so silly to take this train to cross the bund, we bought a package around RMB50-75 (I forgot the price) to take this silly train, a ocean & sex exhibition. All stuff are so boring and silly, I'd suggest you to take the subway which is only RMB 2 to cross the Bund!!

The whole journey of our crossing tunnel trip!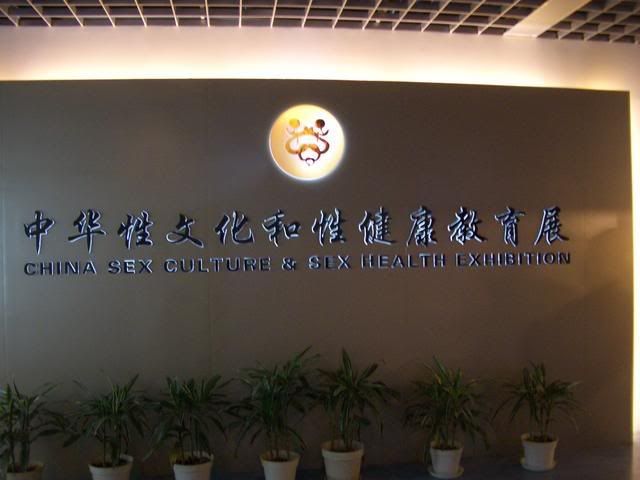 Then we went to a China Sex Culture & Sex Health exhibition. It's quite surprising that we've this kind of exhibition in China though it's nothing special.

Michelle said it's like Shanghai Street in Hong Kong.
After a day trip, we went to a Chinese restaurant near our hostel, we've ordered too much food that we couldn't finish it.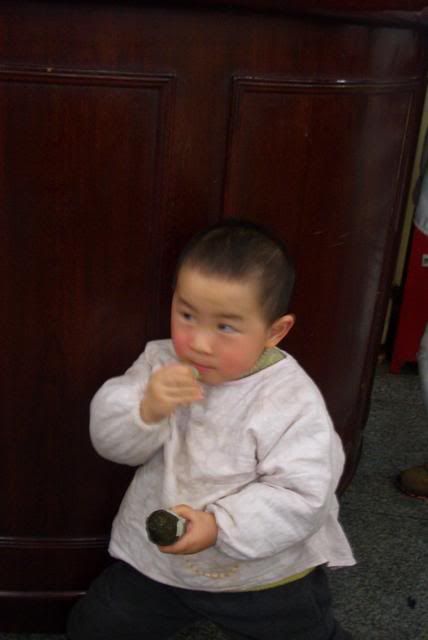 We met this cute kid in this restaurant, his cheek is so red, haha, I love red cheek which make you look so cute!!
It's a New Year eve, we went to a South American bar to celebrate, the music was new for us and so did the dance. Anyway, we had some fun time tonight, we shot 2 little cups of alcohol, and I thought I was a bit drunk, kind of dizzy. It's totally bad to get dizzy because you may do more crazy stuff. Although people always use "It's a new year" as an excuse to do crazy stuff, I couldn't agree anymore. We did some wrong thing on that night, and I was kind of upset about it, luckily Alban was with us, he's nice to us. Thanks for his hug and good words to comfort us. We'll be wiser in next time.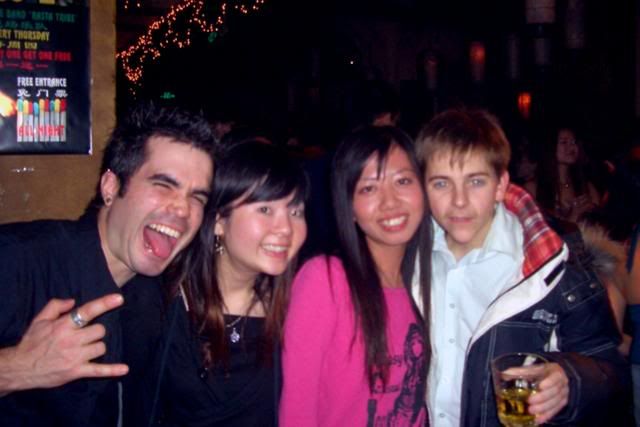 Gee, me, Michelle & Sean!
 
5 minutes before 2007.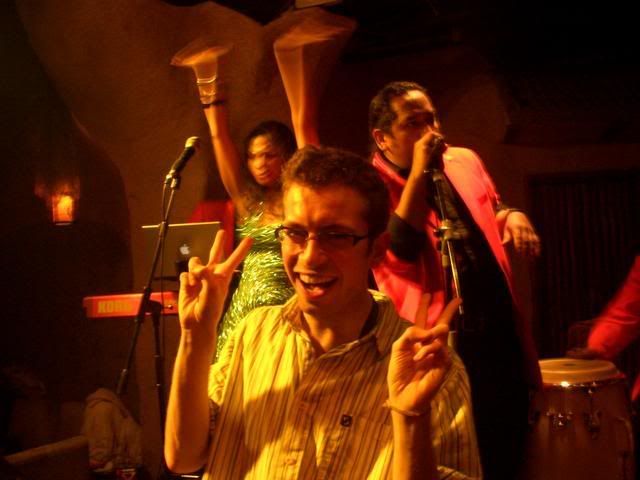 Alban was dancing in a strange way!!

Alban was dancing strangely and a guy was dancing so good!!
Finally we went back to the hostel in early morning.
Join TravBuddy
to leave comments, meet new friends and share travel tips!