Eastern China Relaxing Trip day 8
Zhouzhuang Travel Blog
› entry 8 of 10 › view all entries
Eastern China Relaxing Trip day 8
30/12/06 Zhouzhuang, Shanghai night time, Yunnan food street, bookstore
We planned going to Zhouzhuang today!!!!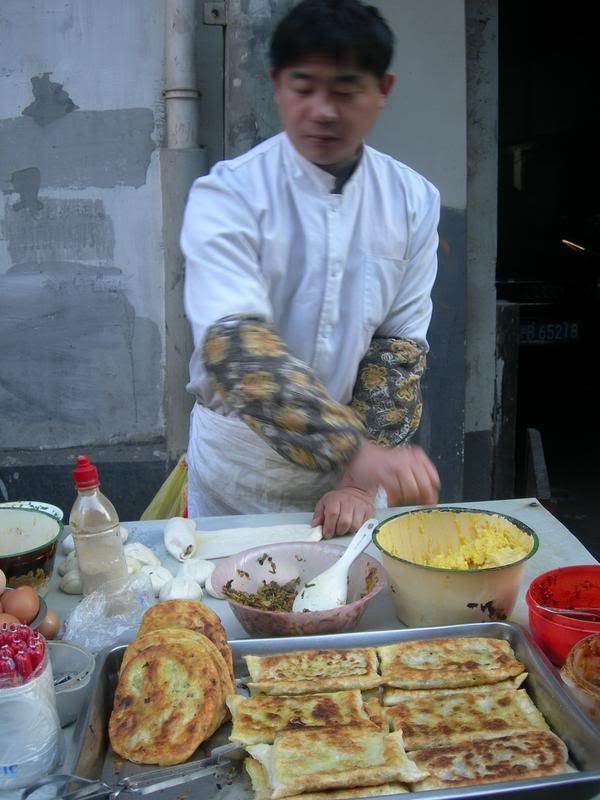 We bought our breakfast near the hostel, it tasted so good!!
We're in taxi heading to the bus station, you can feel more about early morning at Shanghai.
We took a cheaper bus to Zhouzhuang, it took 3 hours for us, such a really long time on bus!!! The bus station was far away from the main town as well, we had to walk for more than 30 minutes and we didn't know the way to there. The entrance fee is RMB100, it's so expensive, it's absolutely pointless to pay for entering this village!!!

Zhouzhuang bridge!!

This is a random tower in Zhouzhuang, the weather was so great!! My friend said Michelle looked so sexy in this photo, what do you think?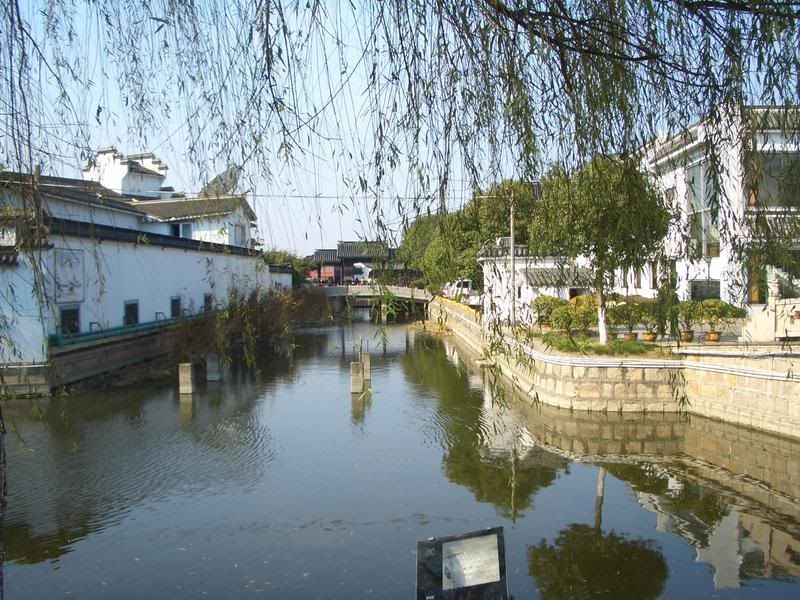 Random pictures of Zhouzhuang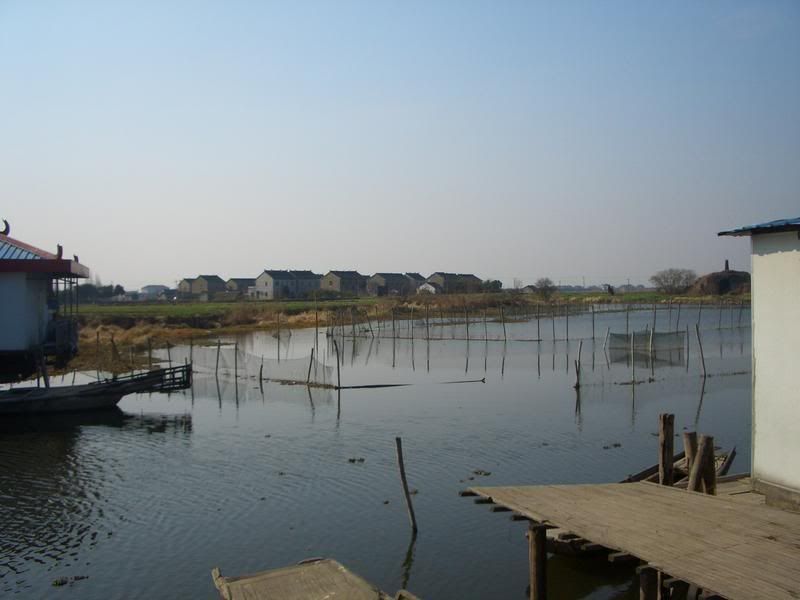 This place isn't included the tourist village!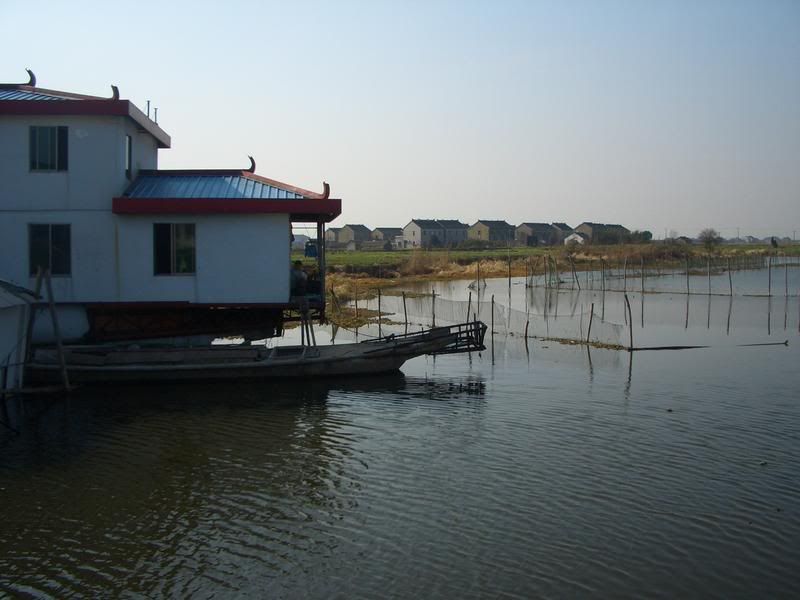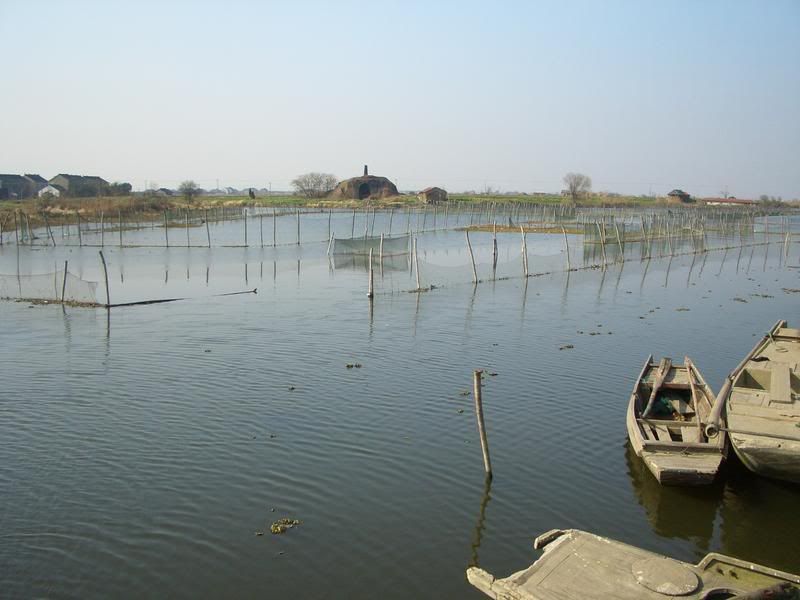 This house is terrible!! Luckily, after my inspection, there was nobody living there.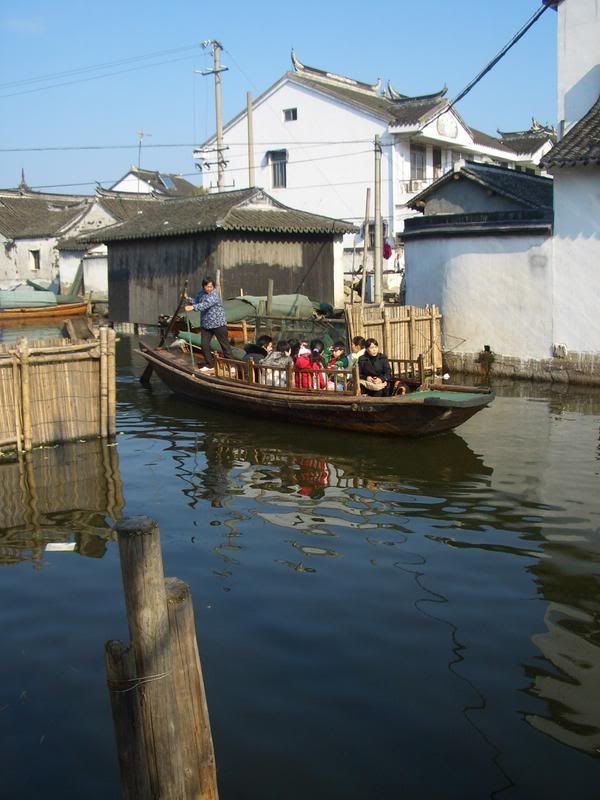 Nice picture!!!
There were many people wanted us to drive us to the village and we didn't think we would like their help. However, we stopped my a woman who said she would help us to get in without paying, we didn't believe her, but eventually we didn't why but get in her little trolley to the entrance of the village and bought the tickets. Although we just paid RMB5 but it's totally silly as the woman was walking slowly instead of riding bicycle. I was sure we could walk much faster than her!!!!! Also, there were plenty of men approacedh us but we finally got in a woman's trolley!! silly us!!

Alban liked this cat, but it's not for sale!!

It's a random Chinese Opera!! 

All museums in China have this kind of wax model!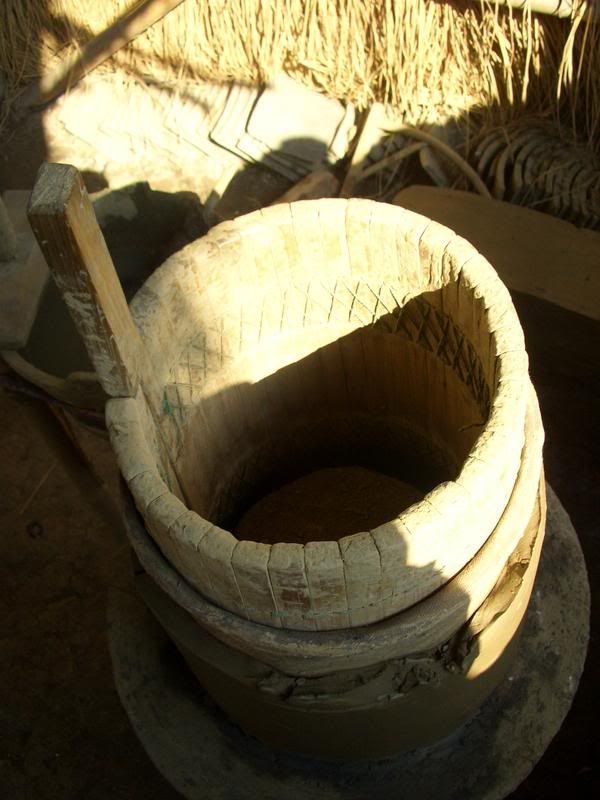 Guess what is it?? It's the tool for making brick!!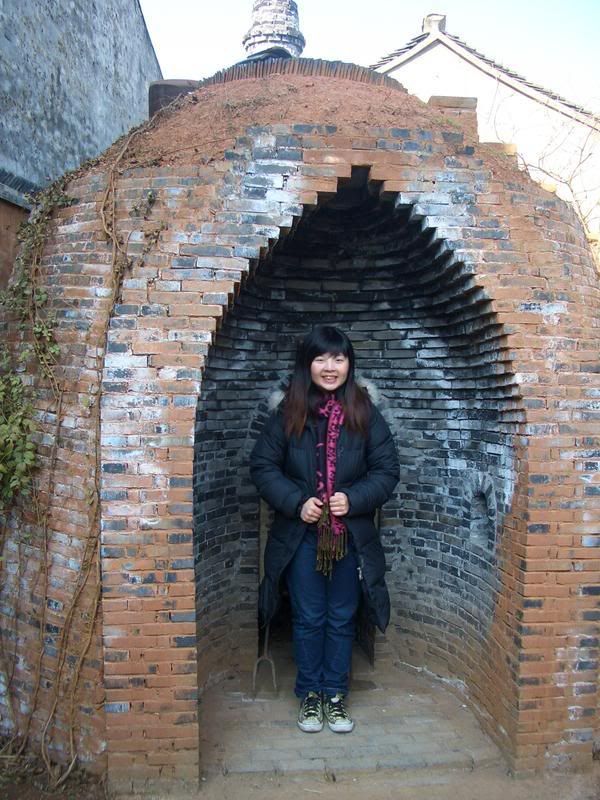 haha, this is an oven, very big one!!!!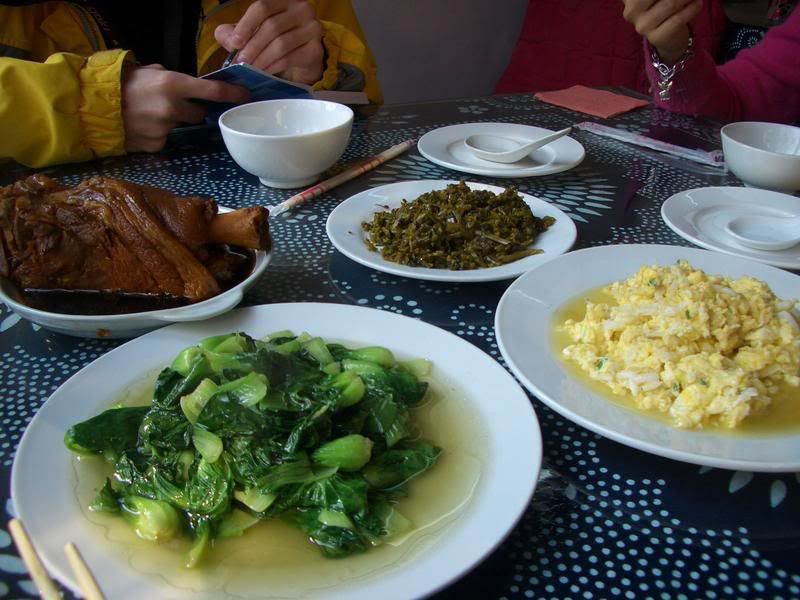 Here is our lunch!!!!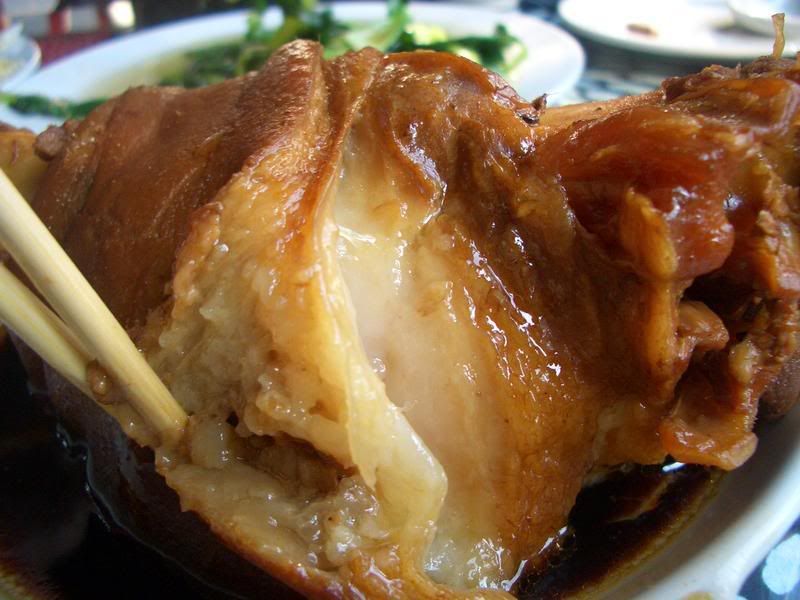 The fatty meat called "Wanshan Knuckle(萬三蹄)", we knew it's very famous food here, but it's just so fatty that I didn't want to eat, but we ordered for Alban!!! Believe it or not, it tasted really good, the sauce and the meat were really great, we finished everything except the fatty (Alban tried the fatty as well)!!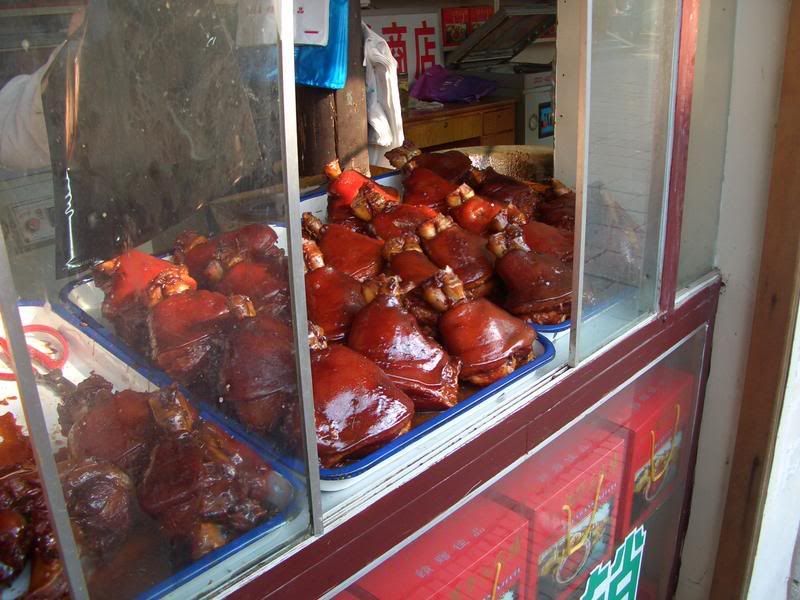 So many Wanshan Knuckles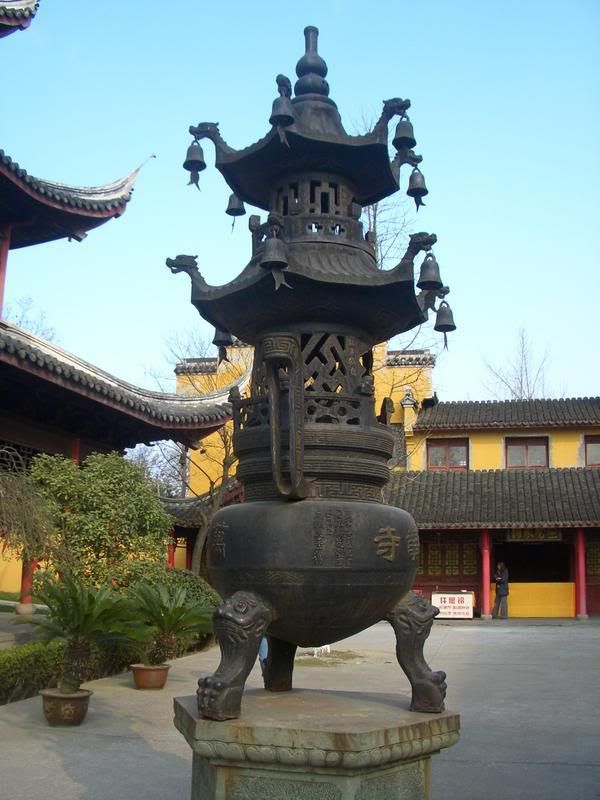 Actually, nothing much to see in here, so we just walked around and took some random pictures.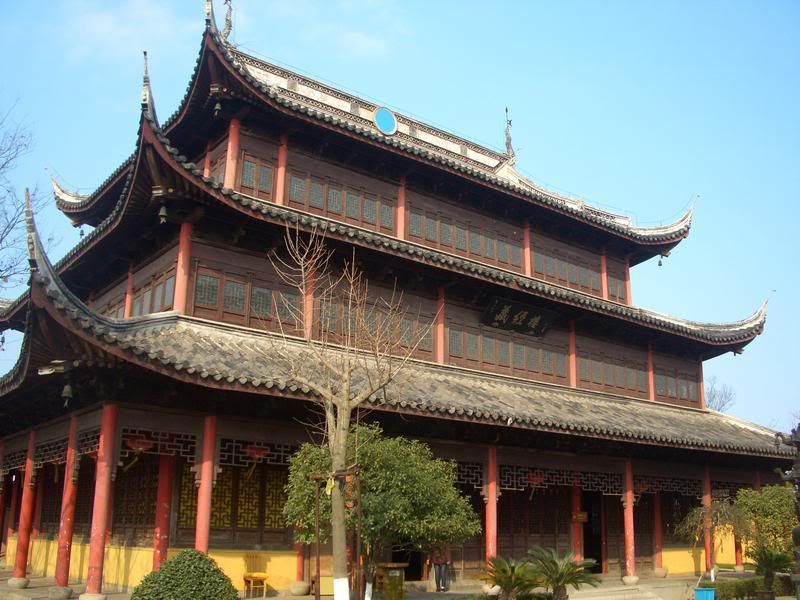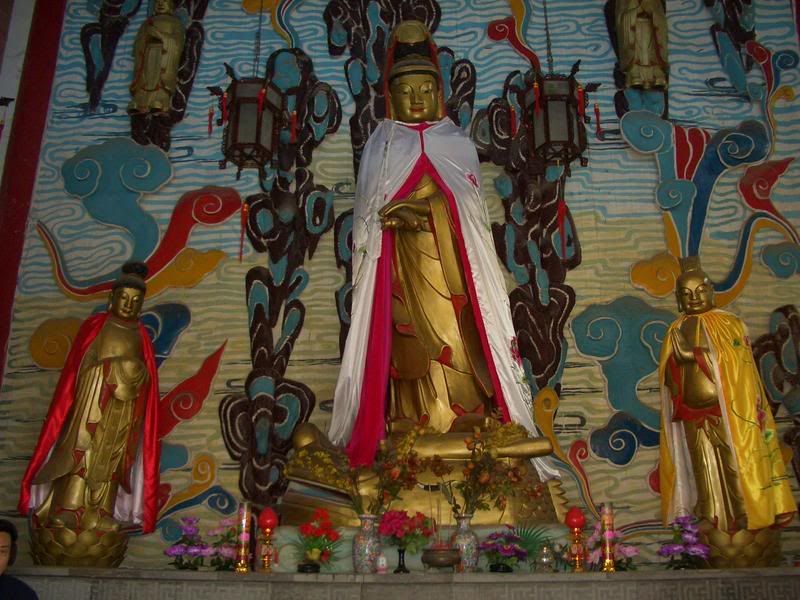 It's like the main character in "Journey to the West"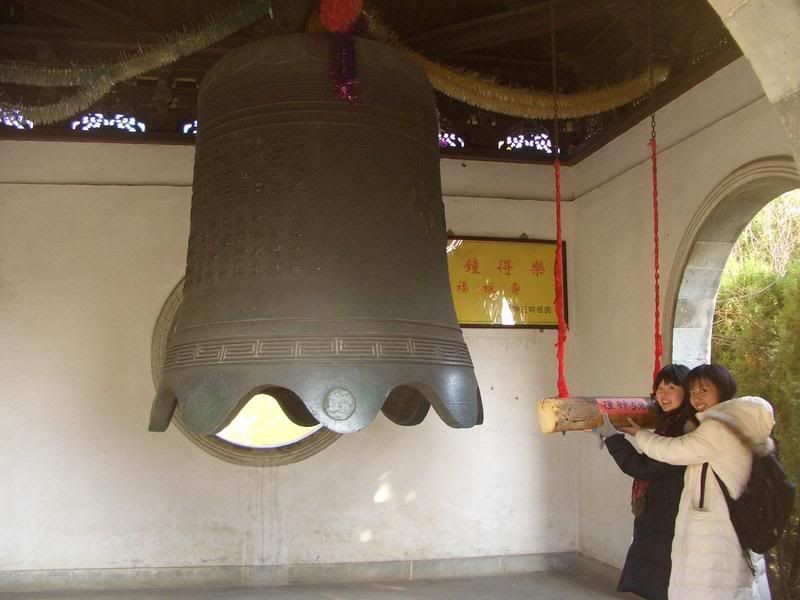 A very big clock, but it cost RMB5 to play one, we just borrowed it for taking a photo, but the woman shout at us immediately, haha, of course we didn't play and pay, just ran away!!

Using some effect to take this beautiful photo!!

This European kid is so cute!

This is Guan Yu, a Chinese military general under the warlord Liu Bei during the late Eastern Han Dynasty and Three Kingdoms period in ancient China. He played a significant role in the civil war that led to the collapse of the Han Dynasty and the establishment of the Kingdom of Shu, of which Liu Bei was the first emperor.

There were too many little boats here, quite nice!!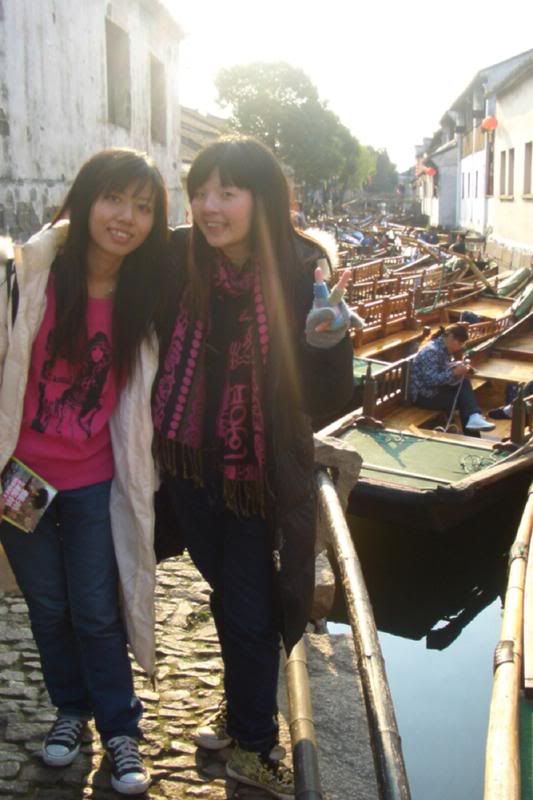 The sun shone on me and made my hair looked so long!!

A same photo on Michelle's traveling book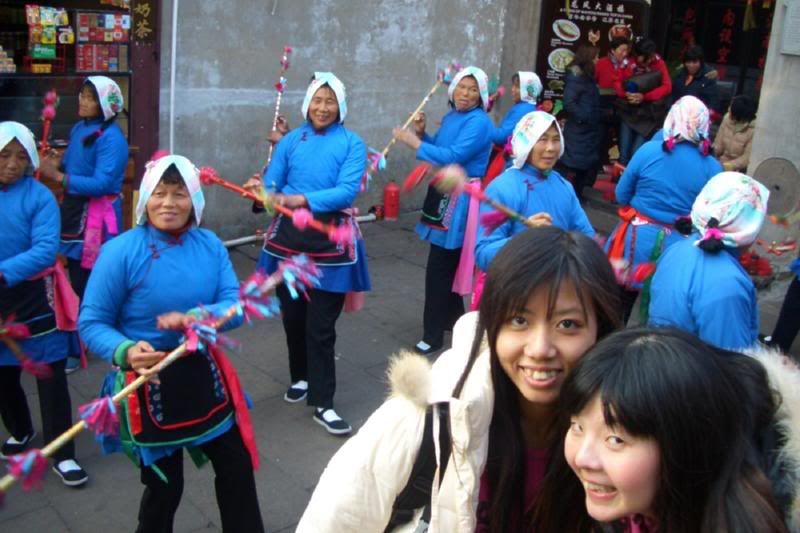 We met these old ladies on street, and I asked them why they wore like this, they said they were hired as dancers and asked us if we would like to see their performance!! I asked them if we needed to pay and they said no, wah!!! It's so good!!!
 
Nice performance from the old ladies!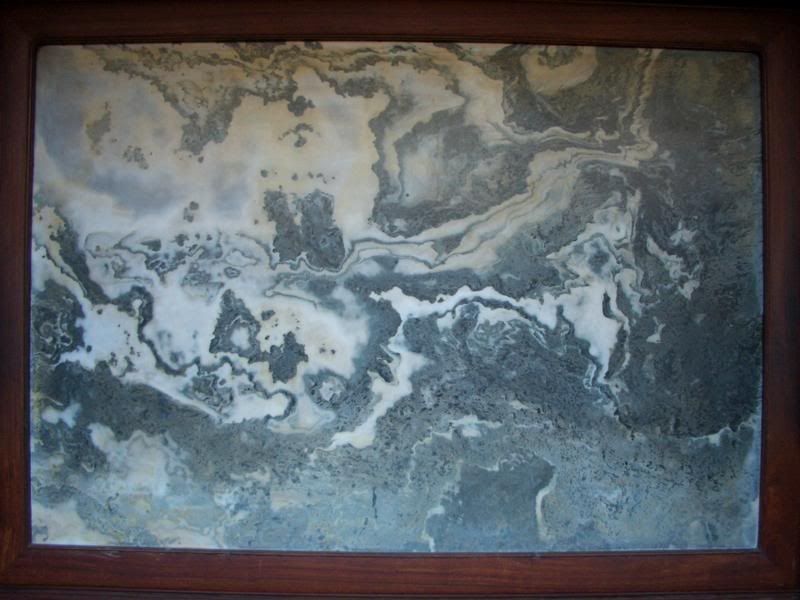 The pattern on this stone was made by natural.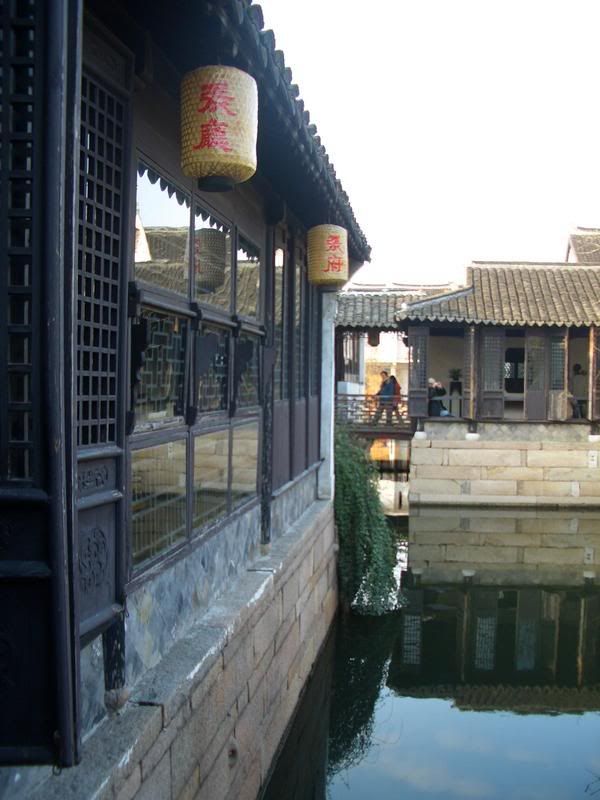 Cheung's house!!! My family name is Cheung, so it's my home as well!!!

We're so tired for walking whole day!!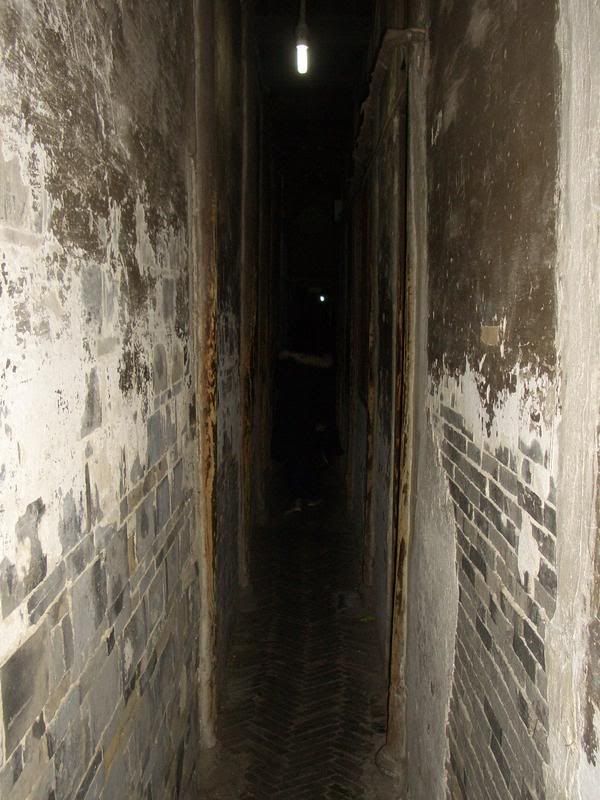 It's really narrow!!!

The bridge behind me is so famous!!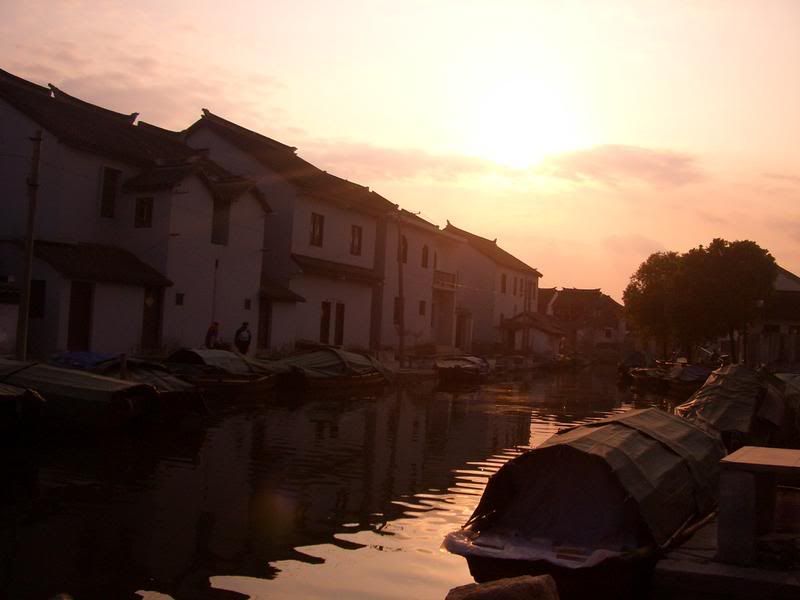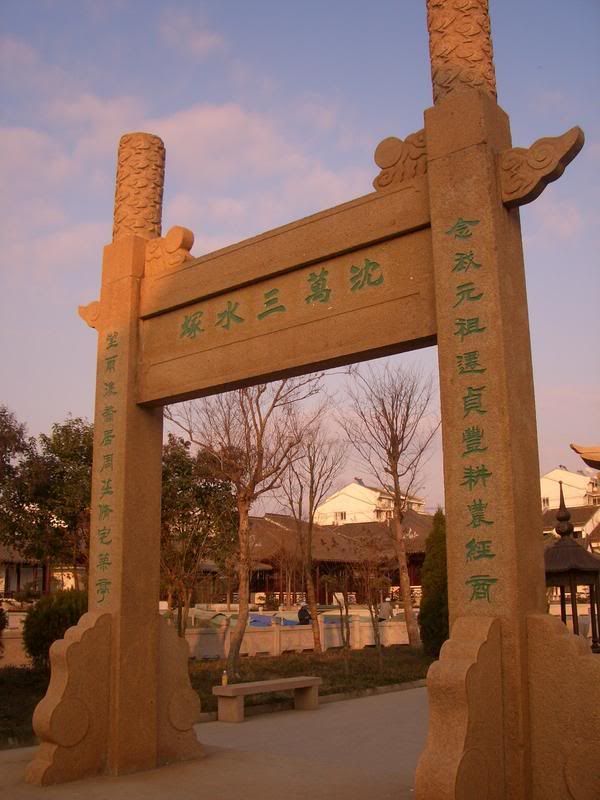 This is the water tomb but actually nothing can see.

Every tourist came here to take a photo, so did I.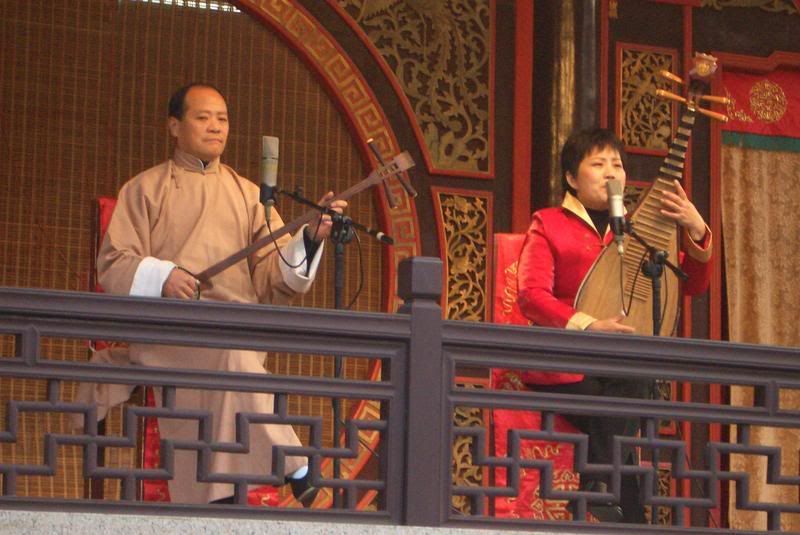 More Chinese opera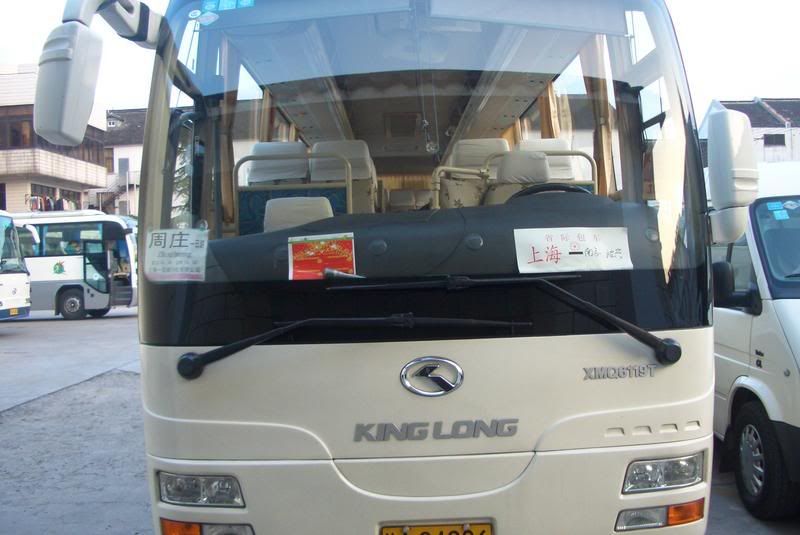 We were supposed to take the same bus back to Shanghai but we found a coach with a "Shanghai" label on, so I asked the staff if the coach was going to Shanghai and she said yes. Then I asked if she let us come, and she said yes!!!! Wow, it's so cool that she let us come, so that we didn't need to walk a long way to find a bus, and this coach drove much faster than the bus we took in the morning.
As this coach was run by a travel agency, and the tour guide needed to stop the tourists and let them go shopping!!! haha, since we are not tourist from her company, she didn't push us enter the shop, but we still get in to see, of course we didn't buy anything!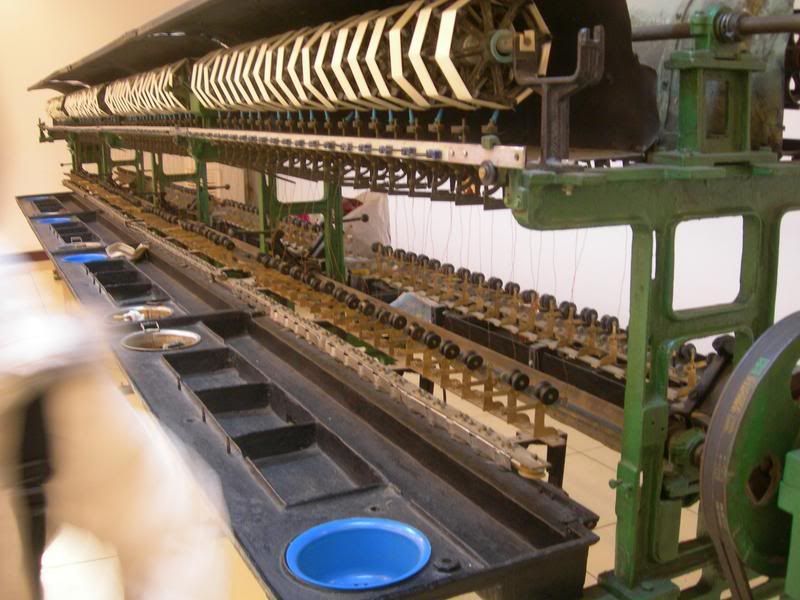 This shop is selling some cotton blanket!!
 
Cotton making process!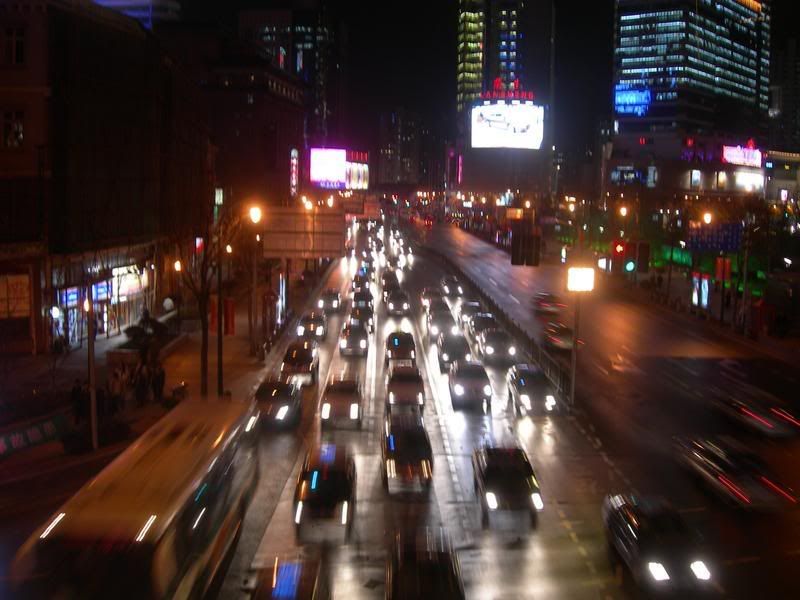 Finally. we're back in Shanghai!!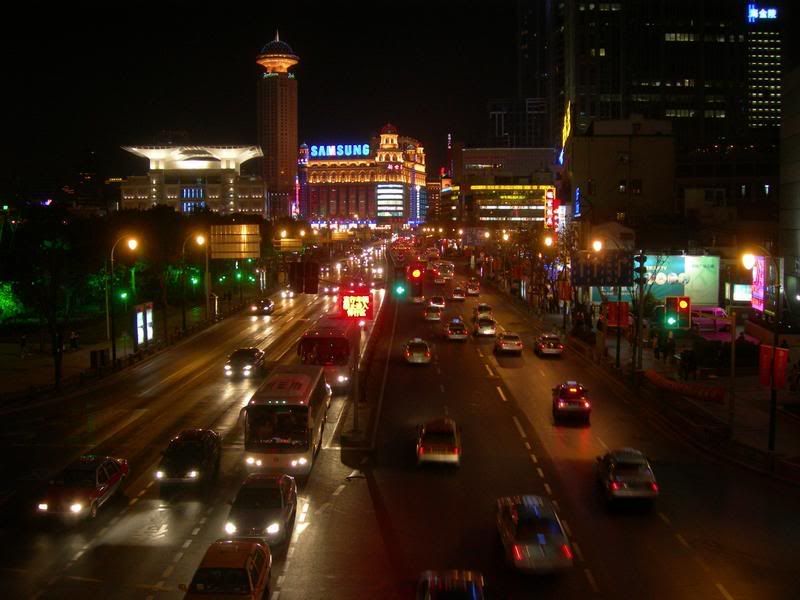 It's kind of like Wanchai, of course Hong Kong is more beautiful!!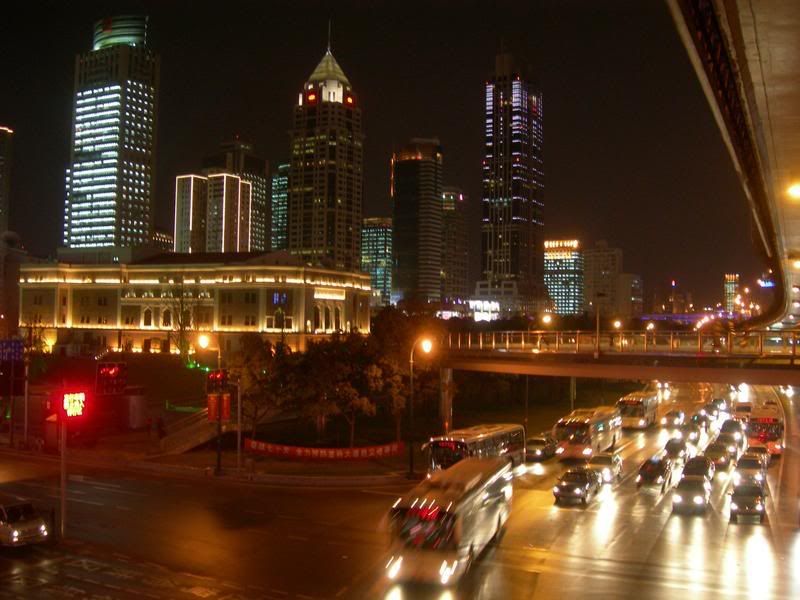 This is the metro station of Shanghai, we wanted to buy tickets but guess what?? All ticket machines weren't working!!!!! Well, it's China!!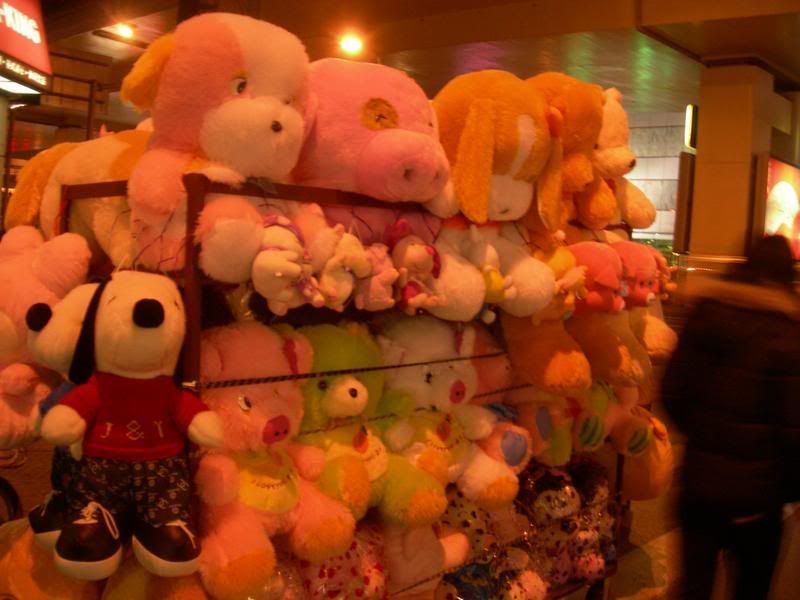 Wow, these dolls were sold in Hong Kong as well!!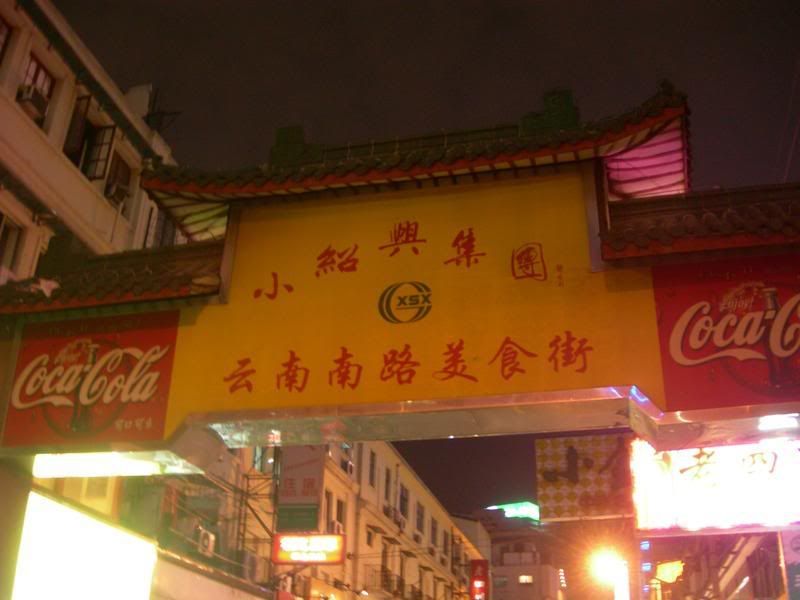 So we went to this food street to have our dinner!!
 
We were first attracted by the good smell of BBQ lamb and we got closer to see!!! I didn't notice there were dead lamb behind me and I even walked past it!!! It's so unbelievable and brutal!!! I've never eaten any lamb since this.
 
Seafood in the food street!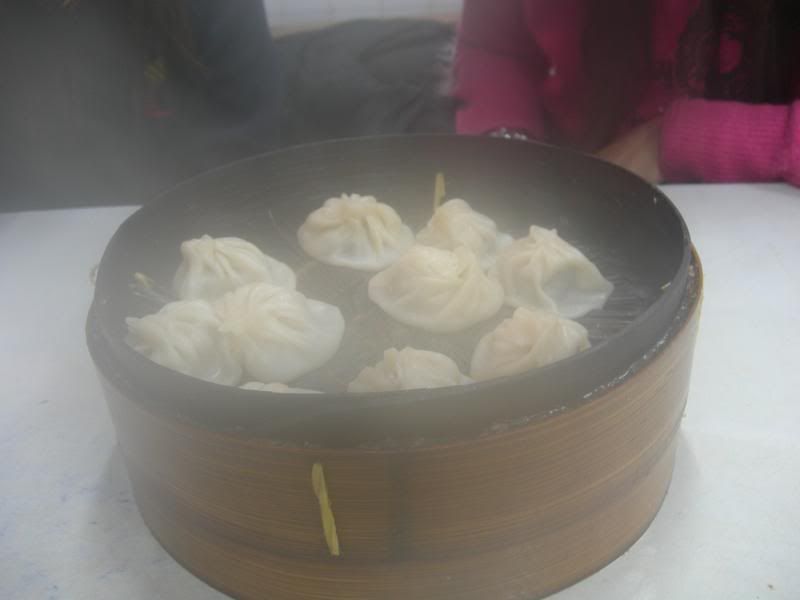 Although we experienced the terrible lamb event, we didn't become vegetarian, we still ate soup dumpling, as we didn't see the dead pork outside the shop. This restaurant was recommended by Michelle's book, but I didn't think the dumpling tasted good, I won't trust that publisher anymore.
 
Alban's interview, haha, Michelle and I didn't like the soup dumpling here, so Alban had to finish all by himself!!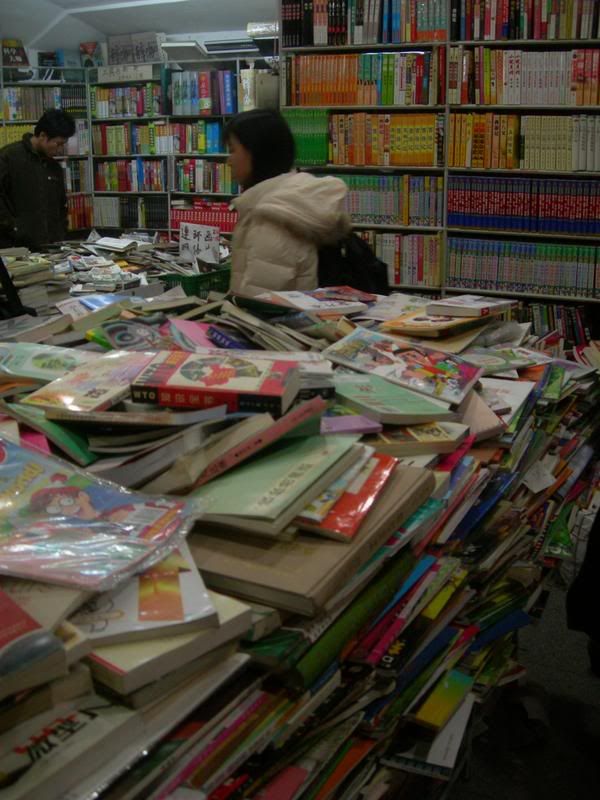 We had some random walk after dinner, and found this crazy bookstore!!! The books in here were too cheap, RMB10 for 5kg!!!! Yeah, the price is counted in weight!!!!
 
This is Coca-Cola signboard is our landmark to the hostel..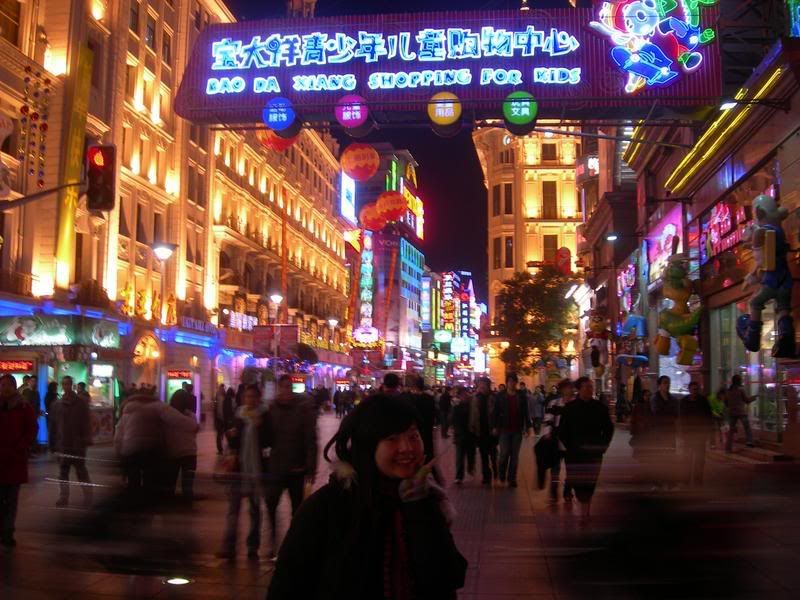 Busy Nanjing Road!!
Today was a long day, we felt so sleepy!!
Join TravBuddy
to leave comments, meet new friends and share travel tips!