Should I go or should I just say no? (a journey into the heart of Mindanao War)
Mindanao Travel Blog
› entry 1 of 6 › view all entries
Should I go? or should I just say no?
I got the call to go and help the relief team at a time when all my travel plans were finalized and my request for leave ready for approval. My mind was set to enjoy Davao's Kadayawan Festival, to do zipline, sightsee in Bukidnon's lush mountains, visit old friends from college days and say hi to the dolphins of Ozamis. We have planned for this in weeks. Oh no!!!
I was expected to travel to GenSan and meet the rest of the team at the same day of the festival's street dancing and at the same weekend of the floral parade.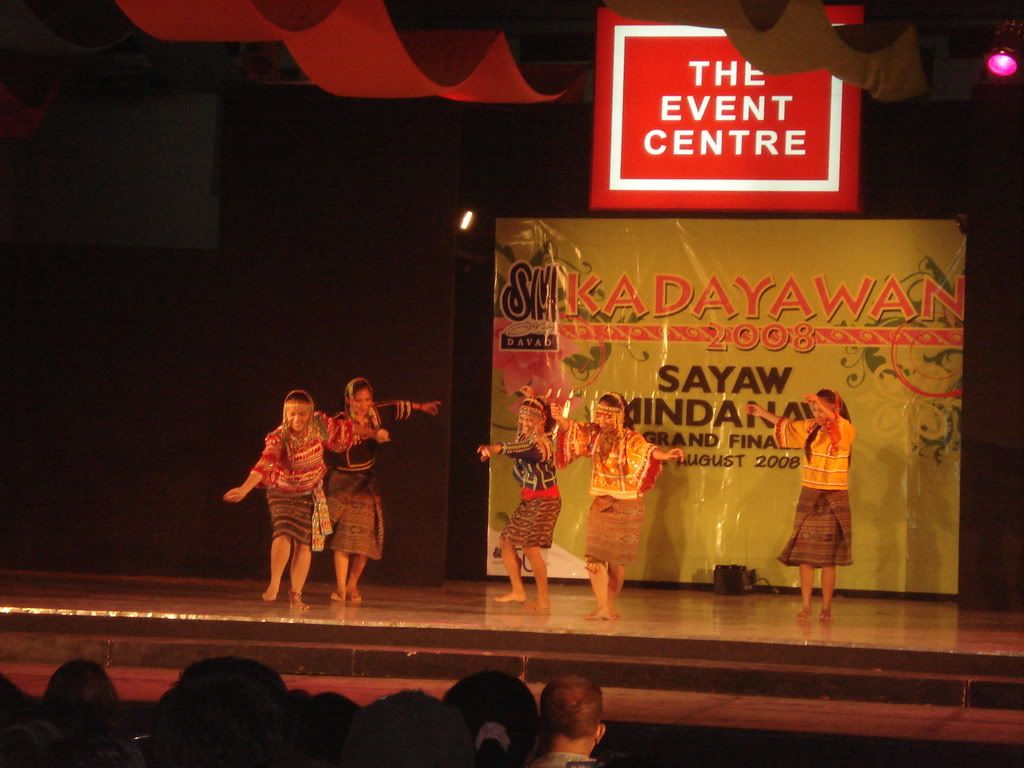 last glimpse of the Kadayawan Festival before heading off to the 'war-zone'
And much worse, a good friend from Singapore was planning to go island hopping and scuba diving in the unexplored beaches of Samal Island.
Oh, can I just go with her and laze in the sand too?

Haaay. If only, if only.

I was thinking of the fun things I could do if I won't go. Is it selfishness? Perhaps. Are these excuses? Maybe.

Part of me wanted to stay BUT upon seeing the plight of the people in the war areas, I know I can't fully enjoy my 'travel plans' knowing that I could have done something as a person no matter how small my contribution would be.

There was a slight problem however - " it is my first time to do relief in a war setting. And even if I was born and raised as a Mindanaoan and even if I have spent 5 years of my life in a university where guns, kidnaps and the like are considered normal, I was not sure what to think. Without knowledge on what is happening (the news is not that descriptive of the situation), I fear the unknown. And for goodness sake, what can a small lady like me do to combat war? Befriend the rebels and throw them lots of smiles? LOL.
Seriously, although we know the basics of things, we are not soldiers trained to fight back and we don't have arms with us (nor do I want to). We only have our hearts and good intentions. AND a BIG faith to God whom we believe is much, much bigger than any war.
Working for a humanitarian and relief organization, I am not surprised when we are called to serve in relief operations in disaster areas. We've responded to floods, typhoons, landslides, and etcetera. This year, we have prayed for colleagues responding to Sichuan earthquake, cyclone Nargis, Sudan and Iraq refugee crisis and more.
I thought to myself - " well, I can do help victims of typhoons (like that of Fengshen last July) or flash floods (like in Quezon Province and Albay areas).
But WAR?
Nope, I wasn't prepared for that.
Honestly, I had second thoughts. Like any normal human being, I felt fear. I should just say no then.

But I did not. I could not.

Knowing how the people, especially the children displaced by war needs all the help they can get - " I know I have to go, along with my other colleagues. Nope, we do not carry with us the means to ease all the sufferings of our countrymen nor do we have the answer to end the war in Mindanao.

Like them, we are also lost - like them, we are also afraid.

Yes, we have tangible things to share to families while they are away from their homes. But more importantly, together with other groups in the area, we hoped to share to them our empathy and care.
sandymburrell says:
Thank you for reminding me why I went twice and have been feeling God call me yet again.
Posted on: Feb 05, 2009

yheleen says:
thank you friends ;)
Posted on: Nov 28, 2008

Sweetski says:
If you think one is not going to make a difference, consider a mosquito :)

You made a great choice!
Posted on: Nov 28, 2008
Join TravBuddy
to leave comments, meet new friends and share travel tips!