OROQUIETA - Visiting the once War-Time Capital of the country (WW11)
Oroquieta City Travel Blog
› entry 3 of 6 › view all entries
OROQUIETA - Visiting the once War-Time Capital of the country (WW11)
Ironic.
That's the first thing that came to my mind when I first knew of this fact. But yes, the quiet city now was once the wartime capital of the country during the war.
Wiki describes it shortly here:
President Manuel L. Quezon, on his way to the United States via Australia, arrived in Oroquieta and set up the war-capital government before he was picked up by USAFFE and Commonwealth officials and departed by submarine to Australia. After Japan's surrender and the establishment of the Republic of Philippines, the government changed the status of Oroquieta from municipality to city in recognition of its war period significance.
I say it's ironic because now the city is but a quiet town - " very peaceful, very serene. There are no big malls, no noisy disco houses (oppss… sorry my travbuddy dance lovers J) - " just the beauty of the nature and its people.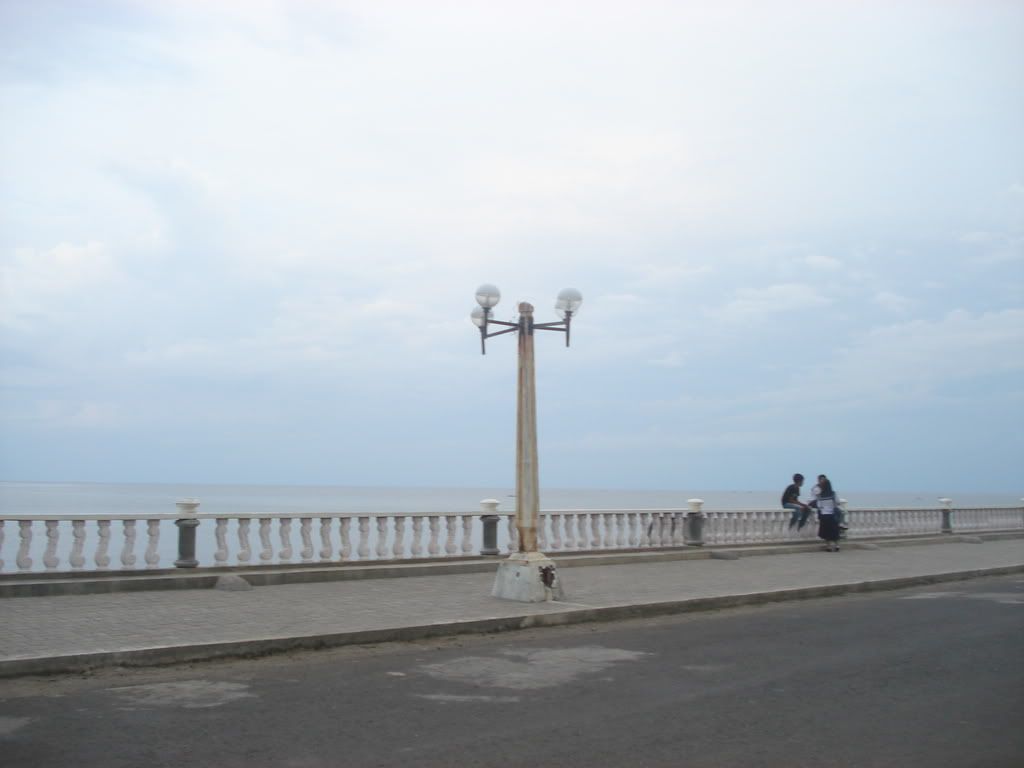 the quiet city of Oroquieta
Oroquieta City had been awarded before as the 'greenest and cleanest component city' of the Philippines, thanks to the community's participation and the government's strong leadership.
The journey to Oroquieta is a total opposite of a journey on an interstate highway that is jammed with cars, sports utility vehicles, large buses and "eighteen-wheeler trucks."
It was a 3-hour ride from Dipolog to Oroquieta and it was supposed to be a wonderful ride except for the fact that I was feeling dizzy because of the many turns and for lack of breakfast (and lunch). The first hour was good - " I got to see Tom Cruise with his Mission Impossible 3 movie, which the bus was playing. But after that, the dizziness took over and so I opted to sleep and forgot the next movie - " Denzel Washington's Dejavu.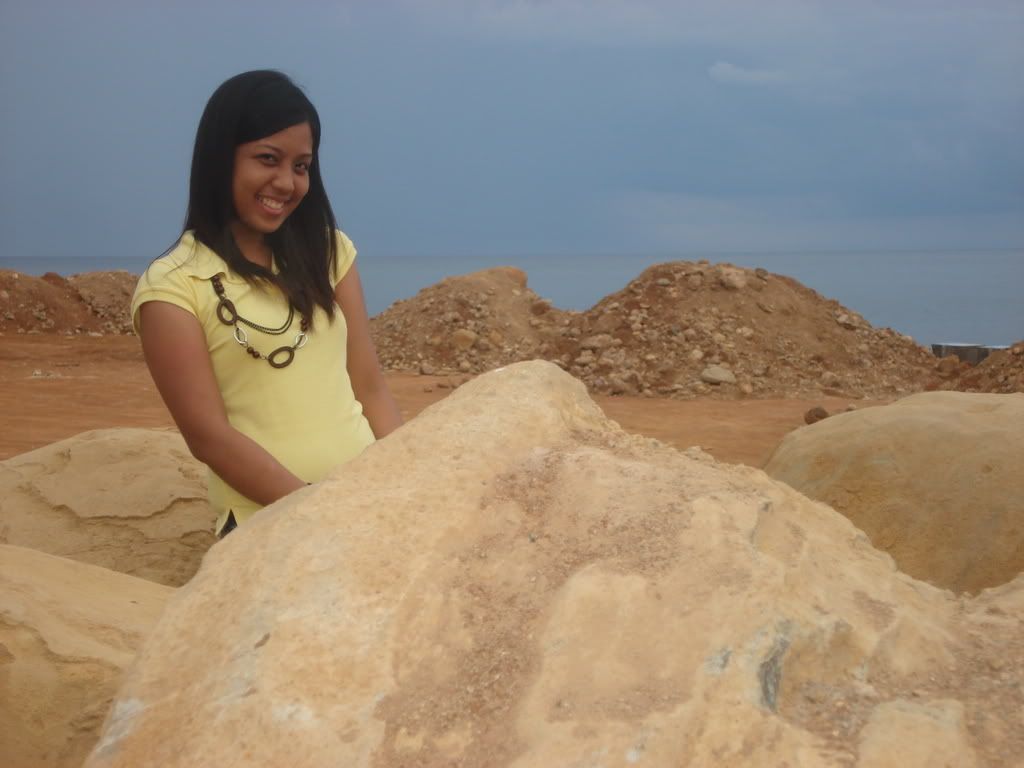 Heather in Dubai er, Oroquieta :)
Finally, we arrived in Oroquieta and went straight to Sheena's Hotel to refresh for a while before heading out to meet the community people. We mingled with them; talk with them until 6 in the evening. It was great knowing how they live and what kind of life they have in Oroquieta (the details am afraid I can't reveal here - " breach of trust, hehe).
Being in Oroquieta brought back memories (now am starting again with my drama J so please bear with me). It was here when I experienced my first love J (oh yeah, am human too). Together with our 'barkada' we climbed Mount Malindang, enjoyed climbing falls, walking river treks and hugging big trees while at the same time getting rid of the leeches (eww..)
It was in this mountain where we spent days enjoying the abundance of free flowing water while sharing our simple 'baon' (food ration) for the week in our humble abode - " the bunkhouse. Back then, there were no pressures from work, no accountabilities to pay - " just the fun of being single and carefree.
Ah, I miss those days. They were happy, really happy days. J
yheleen says:
i agree - the simpler, the better - no hassles, no pretentions, no pressures :)
Posted on: Aug 20, 2008

Sweetski says:
No better living than care free living :) Make sure you keep your life as simple as possible. That way you can stay close to that original feeling of total freedom and carelessness :D
Posted on: Aug 20, 2008

yheleen says:
salamat chelle ;)
Posted on: Aug 19, 2008
Join TravBuddy
to leave comments, meet new friends and share travel tips!
Oroquieta City Hotels & Accommodations review
Sheena's Hotel - where to stay in Oroquieta City
Sheena's Hotel – where to stay in Oroquieta Any hotel, which has free wifi in the rooms, good food, good bed, a cable TV, own ref and a peace…
read entire review