Goodbye Mindanao - Hello Cebu ",)
Cebu City Travel Blog
› entry 6 of 6 › view all entries
Thank God for planes - I no longer need to travel for 12 hours by bus just to get home.
And thank God for PAL express - I can say a quick hello to Cebu ;) not enough for a meet-up tho LOL...
To reach home by plane, I have to catch the connecting flight via PAL Express from Ozamiz to Cebu to Butuan. Thankfully they now have one flight to Cebu (which flies 3 times a week). It was my first time in the Ozamiz airport and my first time with Pal Express - its operations officially started last May.
PAL express is Philippine Airlines' regional airline brand flying primarily intra- regional routes in Visayas and Mindanao. More or less, PAL Express has a fleet of 9 Bombardier Turboprop aircraft.
(almost landing)
From Ozamiz, the plane left at 7 AM and reached Cebu by 8 AM.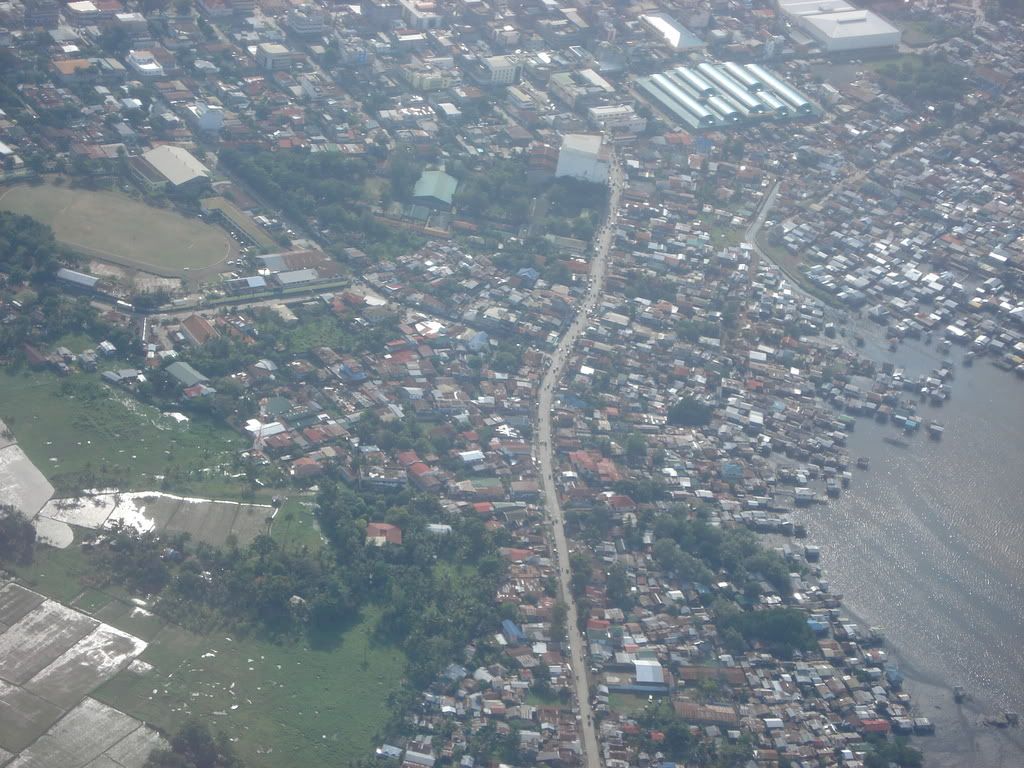 (aerial view of Ozamiz City)
yheleen says:
definitely wonderful ;) i always look forward to going home.. yep, home is where the heart is...
Posted on: Aug 21, 2008

Sweetski says:
Isn't it wonderful to have a home to return to after you have travelled? :)
Posted on: Aug 20, 2008
Join TravBuddy
to leave comments, meet new friends and share travel tips!