Enjoying the ferry in Ozamiz City
Ozamis City Travel Blog
› entry 4 of 6 › view all entries
Enjoying the ferry in Ozamiz City
We stayed in Oroquieta for 3 days after which I decided to transfer to Ozamiz City to be nearer the airport. Ozamiz is 45-minute away from Oroquieta.
If I still have a full day, I would have loved to visit the city's attractions - " cotta forta and cotta shrine, to see the great bells of Bukagan Hill, to enjoy the view of Panguil bay and to visit the now becoming popular Dolphin island and the Aquamarine park (which I planned to visit on my next trip this September).
But then, I didn't have a full day since I have to meet my younger brother in Iligan City. So after finalizing my travel to Cebu with PAL express, I went to the bus terminal, rode the Rural Transit and prepared to cross the sea from Ozamiz to Mukas for me to reach Iligan.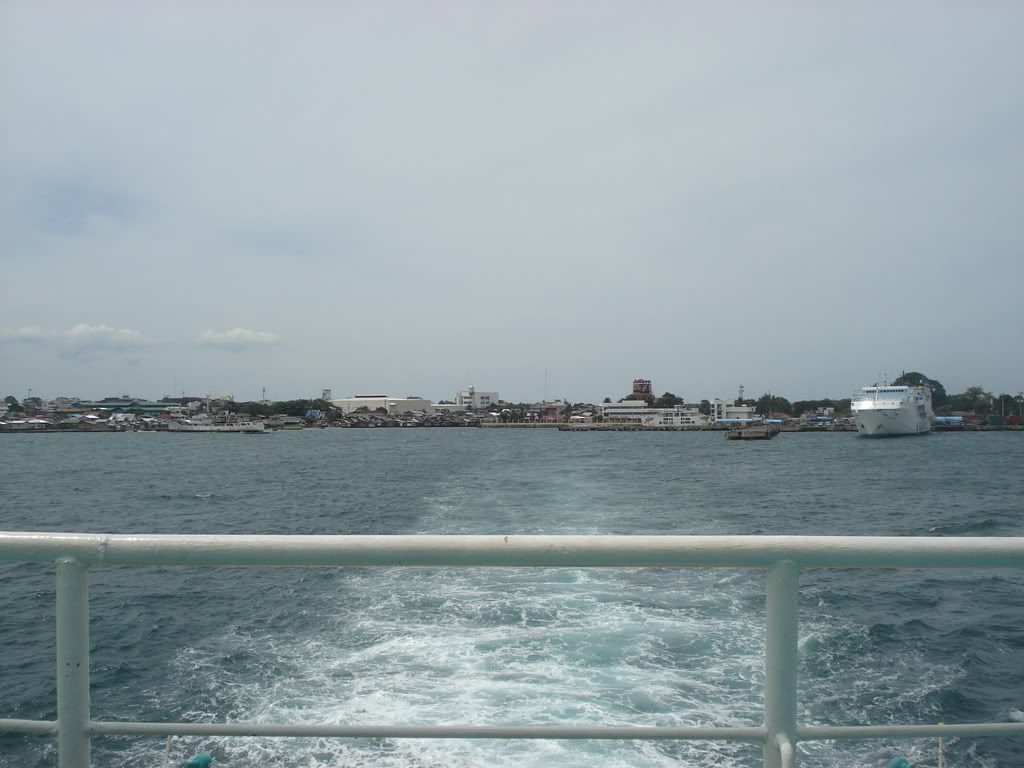 Ozamiz-Mukas aboard the RoRo
The Daima shipping lines serve the Ozamiz-Mukas route, which is more or less a 25-minute ride in one of their RORO (Roll on, Roll off) ferries that transport passengers, cars/trucks and goods across Panguil bay.
aboard the ferry
The ferry ride cost 25 pesos and the terminal fee is 3 pesos. Waiting for the ferry to be full needs patience. One has to wait. And it didn't help that the bus I was in was still too far away on the line of buses/trucks waiting to board the ferry. Okay, I've waited long enough. I have to be in that ferry.
Travel tip for those taking the ferry
" If you are traveling from Ozamis and has not paid the bus (they normally ask for fare when you're in Mukas already); you can always opt to leave the bus (which I did) and board the ferry yourself. There are always more buses or vans aboard the ferry, which you can ride later. Plus, there are more waiting when you arrived Mukas.
edz123 says:
pilay bayad sa barge kung SUV? den with 8 persons po?

Posted on: Apr 28, 2016

tj1777 says:
it is just after seeing bangkas as ferries going to and from Coron - the word ferry got a new meaning for me.
Posted on: Aug 20, 2008

yheleen says:
;) yea, the RORO ferries are common for inter-island transportation ;)
Posted on: Aug 20, 2008
Join TravBuddy
to leave comments, meet new friends and share travel tips!