TravBuddies' first island tour for the morning :-)
Corregidor Island Travel Blog
› entry 1 of 1 › view all entries
Corregidor
in the
Philippines
. It was initially used as a bomb-proof storage and personnel bunker, but was later equipped as a 1,000-bed hospital.

[1]

The main tunnel, running east to west, is 831 feet long, 24 feet wide and 18 feet high.

[2]

Branching off from this main shaft are 13 lateral tunnels on the north side and 11 lateral tunnels on the south side. Each lateral averaged 160 feet in length and 15 feet in width.

[1]
Personally, it was a very moving experience for me. When I went inside the tunnel, I was only thinking of the fun we can have with TraBuddies inside Malinta tunnel - the light and sound show being a new experience for all of us. I was not prepared for the impact of the show to me. I am not sure about what my new friends feel but listening to the stories of World War II and being transported again to this painful decade of our country, I can't help but be emotional about it. Yep, I was kind of teary inside the tunnel. Good thing it was dark otherwise fellow travbuddies would have wondered what's going on with me ",)
The light and sound show was a re-enactment of the Japanese occupation in our country and with Filipino and American soldiers fighting together for the country's freedom. There were just sooo many sacrifices and unneccesary deaths that time and looking back at how our countrymen courageously fought for freedom, ah, it pains me sooo much to see that these sacrifices are sometimes forgotten and worse wasted with the current situation of the country (politics and economics).
Anyway, this is one of the reasons why the trip to Corregidor is somewhat special - great place/history and great company.
TravBuddies going inside the tunnel
inside the tunnel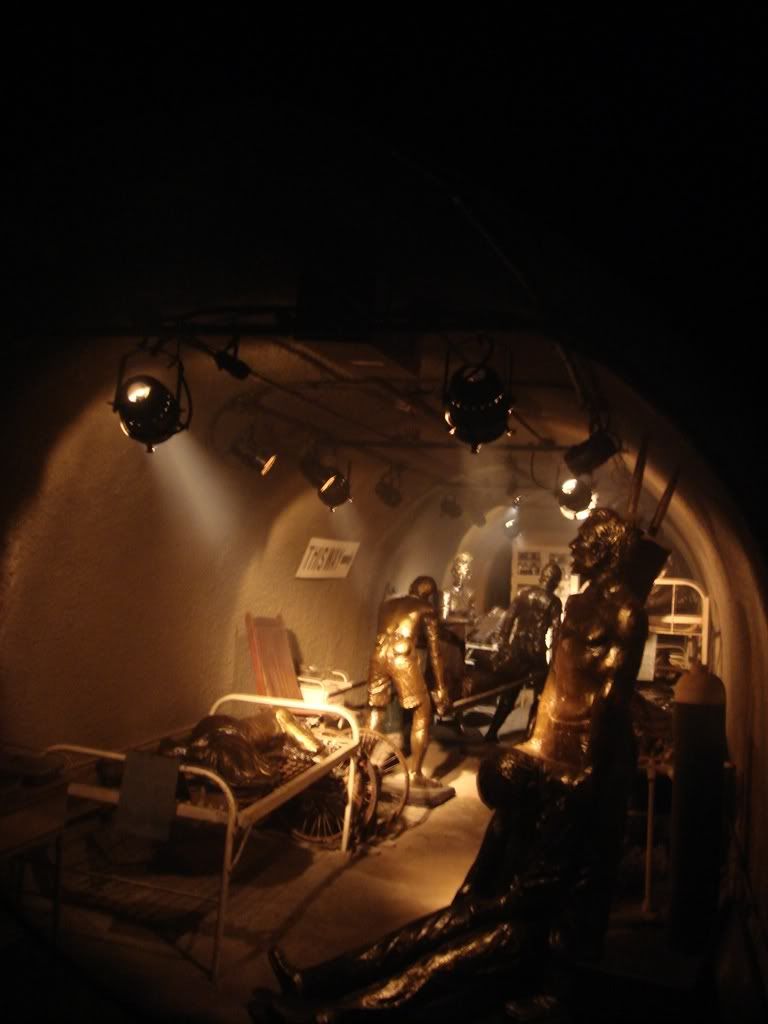 the light and sound show
the entire Malinta Tunnel