off to Davao in a bus
Philippines Travel Blog
› entry 1 of 2 › view all entries
It's 1:20 in the morning and so far I am the only one in the non-aircon bus bound to Davao by 2 AM.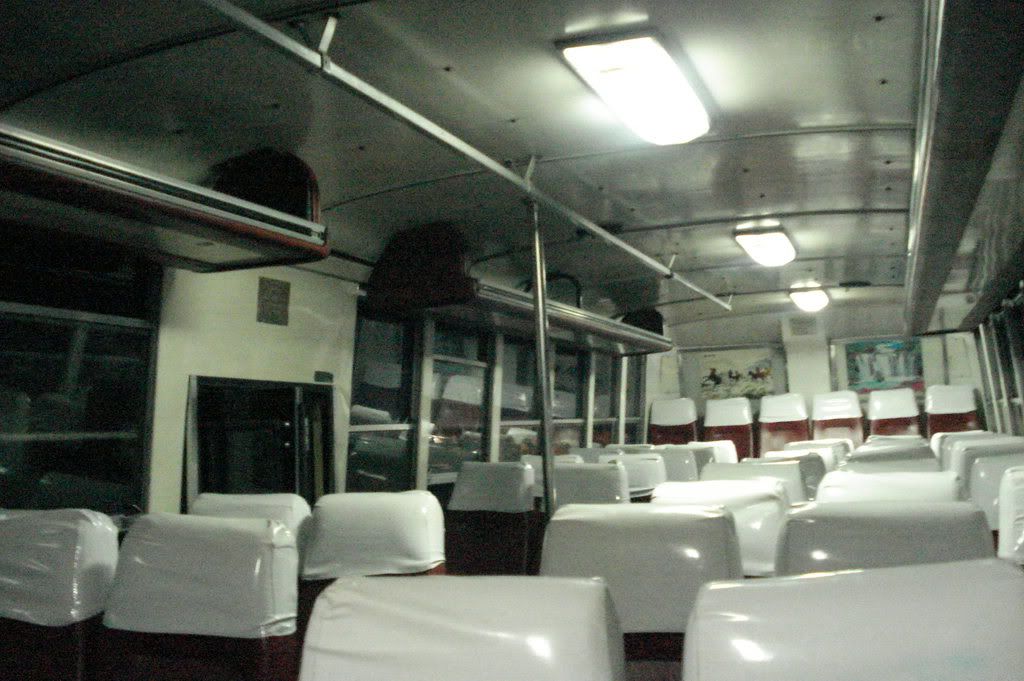 alone in Bachelor Express
I am not really looking forward to the 7-hour travel from Butuan-Davao. But I am not whining either. I've gotten used to the long hours of travel. Going home twice a month made sure of that.
for people with special needs
I could have gotten the last aircon trip last night (9 pm) but that would mean arriving in Davao by 3 am - " still too early to be disturbing the guard of the resort where I'll be staying for a week. And the next aircon trip would be at 4:30 am and if I'll take that, I'll surely be late for my meeting.
So, here I am, waiting for the 2 am trip. So silent here except for the FM station playing 'when I need love.' Funny ��" I thought. Am I in need of love right now? Hmm.. I've been used to living (and loving) my life alone ��" too engrossed with my work with children.
Oh, at last, here comes another passenger. Ughh ��" a drunk one? Ah, must be my lucky day. 'don't sit beside me, don't sit beside me' ..thankfully, the guy took the last seat. It would have been a torture on my part to endure a drunk's breath for a couple of hours J
The terminal looks like sleeping quarters in the wee hours of the morning ��" with people in different sleeping positions, each with their own unique sounds J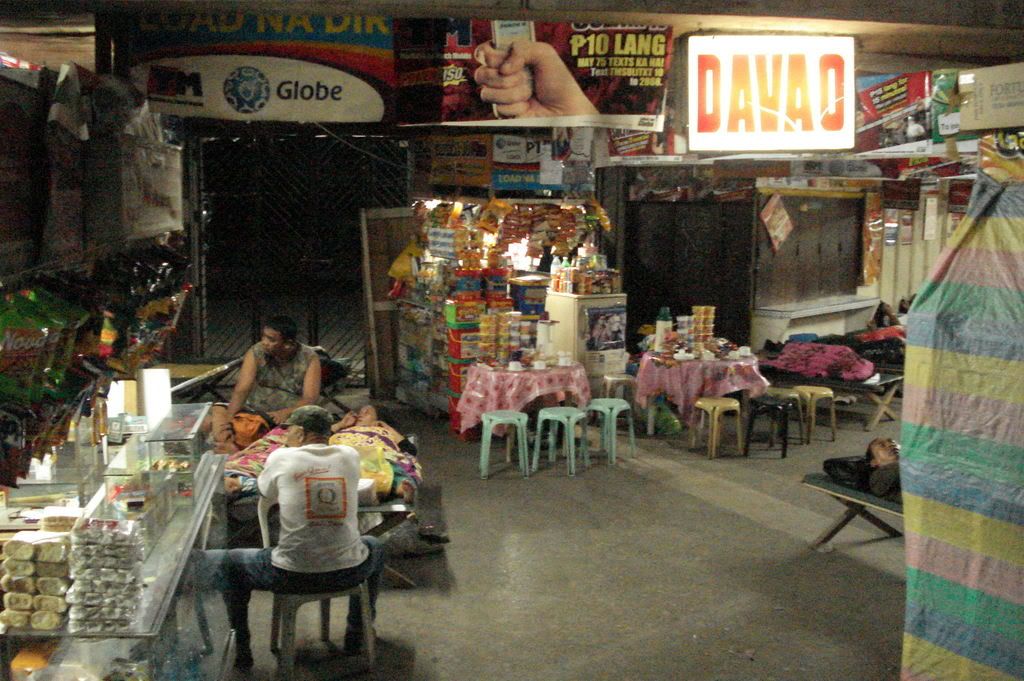 Terminal or sleeping quarters?
I saw kids still awake and making faces at us ��" or at me? Haha ��" such cute kids. They were counting the buses too while guarding their mom who's fast asleep. Kids guarding their parents? (the world is really changing)
At last, we're finally moving. Butuan- Davao in non-air costs P372.00
I'm leaving my hometown again ��" be missing my mom, my dad and my 'makukulit' brothers. Just arrived yesterday from Manila, stayed for a day in Butuan and now, I'm moving again. Good thing, I was still able to visit my bestfriend and was able to roam around the city in our motorbike with my parents ��" bonding time in Butuan Balangai museum. I'll be back by May in time for the city fiesta.
I'll doze off for now.. sleepy already.
yheleen says:
haha - thank you David ") thank you for the encouragement.. my dream in life is to actually be able to publish something (at least before I die).. can't do that now yet - there are still soo many things i need to learn.. well, i just keep on writing - i found joy in it and it's a healing process too ") salamat kaibigan for reading my blogs... I really appreciate them ")
Posted on: May 29, 2008
Join TravBuddy
to leave comments, meet new friends and share travel tips!