Taiwan & Taipei Part two
Taipei Travel Blog
› entry 6 of 7 › view all entries
Listen to my podcast on Taiwan. If you iTunes click here or other podcast catcher then click here
See all my Taiwan photos and videos: click here
Now read Part Two of the blog!
Taipei does have, of course, a big new showcase that is Taipei 101, as I mentioned currently the tallest building in the world and one that I was really taken with and think it was almost visiting the city for.
It is built in a newly created part of town, which colleagues of mine from ..:NAMESPACE PREFIX = ST1 />Taiwan say, used to be an old military area or compound of some sort. It is this area that a massive, and I mean massive, conference and exhibition center was built, modern shopping arcades, hotel and the quite stunning Taipei 101. I will talk more about the building later in the Tips when visiting. Other than here, there are not that many striking buildings (even old ones) in Taipei although there are a few very striking memorial halls and the museum but they are exceptions. Everything else is very functional.
..:NAMESPACE PREFIX = O />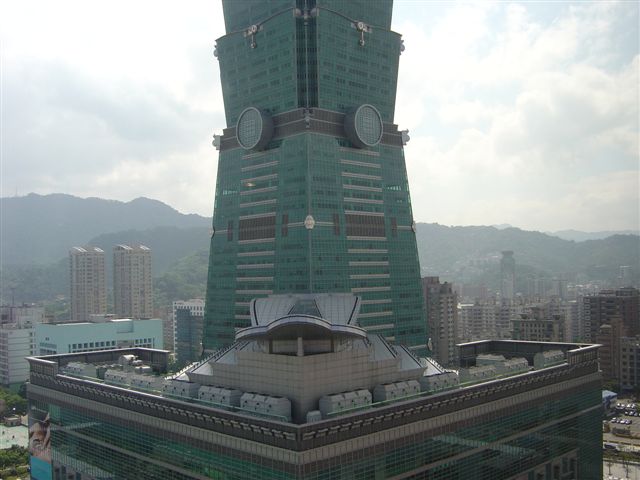 One thing I soon did find out is that it seems that Taiwan and Taipei is not really on the "tourist" circuit, and it is not really geared very much for tourists, and has a surprisingly under developed tourist scene and structures.
Again it took me a while for this to sink in as I am so used to visiting other cities in Asia like Bangkok, Singapore, Hong Kong, Shanghai and the like which are very much "on the tourist circuit" and everyone from the hotels, taxi drivers, tour operators and even in stores are used to and ready for tourists.
Taipei is less so, not that people are unwelcoming at all – it is just that not many people come for a holiday there. And certainly not Western Tourists, although there seems to be a more steady Japanese tourist trade which links back to a time that run from the 1870s to just after the Second World War when Japan controlled Taiwan.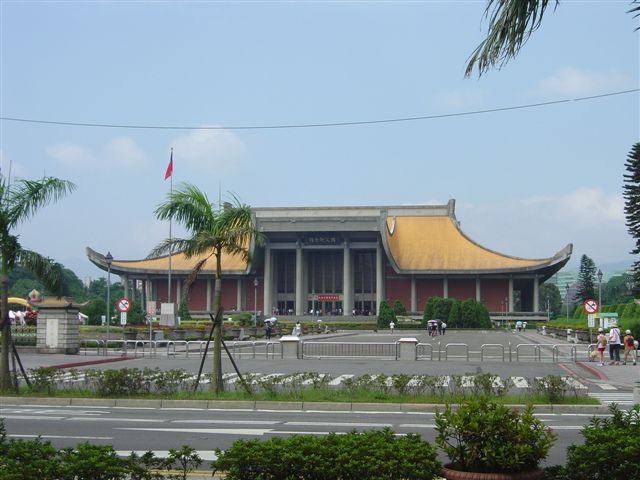 As an aside, having been educated in a more European based history and the First and Second Wars related to the European battlefields, I have only come to realize the last few years as I have been traveling through more of Asia just how far Japanese influence and territory extended prior to the 2nd World War.
There did seem to be very few western visitors in Taipei, and I think they were all huddled in business meetings and confined to the Taipei 101 and surrounding area, as this was about the part of the city that I think I saw many Westerners. I also suspect that these are business only visitors who probably only saw the ride from the airport to the hotel, a meeting room and a few business dinners at carefully chosen restaurants.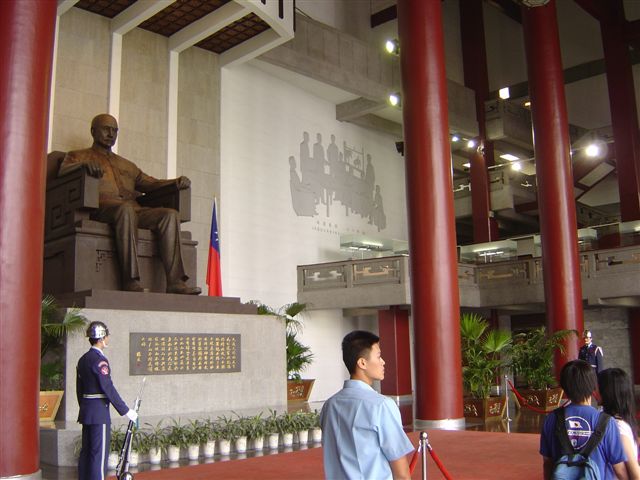 Further clues to the fact that Taiwan was not really on the tourist circuit were there before I had arrived when I had been researching visiting online. I did not really find any good sources of tourist information.
I had also been looking for tours as often when going to a new place I like to, and recommend to others, to go on one of those bus tours where a taped or real guide takes you all round the major attractions and sights in a few hours and helps you grasp the layout of the city and decide where you want to invest the time you have best. I did not really find anything.
At the time I found that strange and so posted on a very helpful site called travbuddy.com where travelers post reviews and such and you can ask for help. I asked and eventually got only one reply from someone from Taiwan saying, there is not a lot to do as a tourist, listing 4 places (National Palace Museum, Taipei 101, Lung-Shan temple and Shi-Ling Night Market), and saying I would love the city and they were pleased I was coming!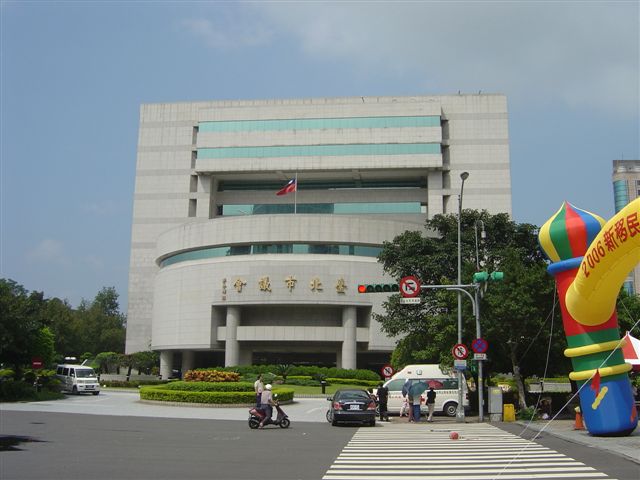 In Part 3: My top 10 tips for visitors to Taipei and Taiwan!
Join TravBuddy
to leave comments, meet new friends and share travel tips!