Sukhumvit - the street of many races and colors :)
Thailand Travel Blog
› entry 2 of 4 › view all entries
Sukhumvit is always full of life - especially at night.. the area is full of tourists and shops and restaurants of different kinds (Chinese, Indian, Korean, etcetera)..
what's great about visiting another Asian country is that people tend to regard you as one of the locals..:) people talk to me in Thai :) haha.. funny, I only knew one word: Kapun ka hahaha..i had a problem on remembering words but this one stuck in my memory.. know why? the word actually means 'you are castrated' in our local dialect LOL
i remembered when we were here last March, we did a neighborhood walk as part of our research workshop... I had great fun with my partner who was from Sri Lanka in looking into the lives of the local people.. how they prepare their shops.. the foods they sell, their everyday lives which oftentimes are overlooked by tourists.
on the other hand, what was sad was the contrast between the extravagance portrayed by some and the pitiful situation of some of the locals.. the beggars in the area reminded me also of Manila.
anyway, on the lighter side, what delights me the most in Sukhumvit is that one can actually see elephants walking around the street and I ws just soooo glad to found one when I was out to buy something at Nana.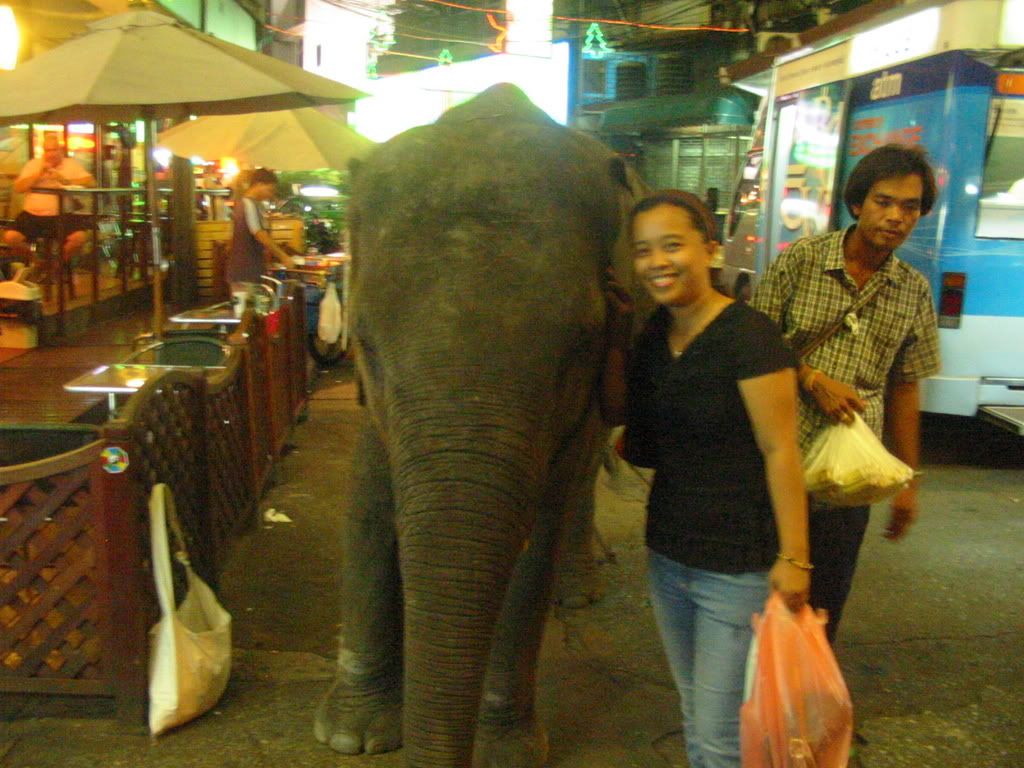 i love this elephant :) so playful :)
yheleen says:
hahaha..") yep - i'd love to go back too ")
Posted on: May 31, 2008
Join TravBuddy
to leave comments, meet new friends and share travel tips!