Goals
Opp Travel Blog
› entry 1 of 5 › view all entries
My Name Is Billy Presley
These are some of my GOALS for the summer. I am writing them down, because sometimes its good to have a list of things to do...you know like grocery list and top ten list and todo list and hit list. That way you dont forget or get off track. And you can reference the list when you need to. If you lose the list then you need to remember to make another list, so you can remember your goals. Just dont forget to make a copy of that list to. Now you may think that these goals are impossible to do, well sure they might be difficult...but thats why I made a list.
MY LIST:
1) Not get arrested!
2) Meet a Celebrity without having legal action taken against me.
3) Visit and Lick 100 national monuments or historic sites.
4) Try to learn something about myself that I didnt know. Not what I can and cant lick on my own body...been there, done that. Know what I mean, man?
5) Drive across the country.
6) Find my "Special Purpose!"
7) Get on TV or a movie.
8) Make new friends (not just on myspace!)
9) Find a foxy lady of my own...
10) Get this pic of me dressed like Gene Simmons autographed...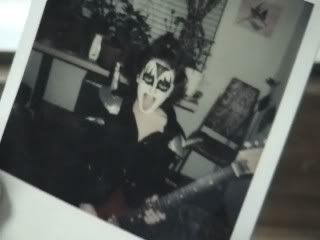 bramwan says:
Respect. I like your style. Are there any sites of people licking famous monuments? Like phoons.com
Posted on: May 31, 2006
Join TravBuddy
to leave comments, meet new friends and share travel tips!