The Wild Coast and Coffee Bay
South Africa Travel Blog
› entry 1 of 8 › view all entries
For New Year's some of us headed down to Coffee Bay on the Wild Coast. This area is in Eastern Cape Province which is just south of Kwa-Zulu Natal. The Eastern Cape is underdeveloped relative to the rest of the country as it was passed over by the apartheid architects for lack of any valuable natural resources to mine. But the upside is that alot of its natural beauty has remained unspoiled.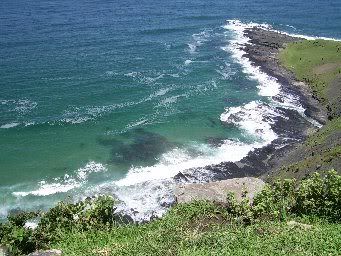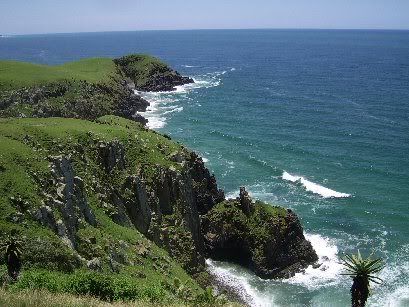 Unfortunately the day these photos were taken was one of only two sunny, warm days of the entire trip to CB. Not ideal weather for the beach vacation I was hoping for. We spent the only perfect beach day sweating our asses off on a hike along the coast. The views were breath-taking, but the overall experience was a little brutal due to the intense heat and the fact that we did not have nearly enough WATER.
The Eastern Cape is home to Xhosa people who have a culture which is distinct from the Zulu. Historically the two groups don't get along well and there is still alot of anamosity between the them - especially when it comes to government matters. They like to accuse each other of conspiracies to come into and maintain power. Mandela and Mbeki are both Xhosas, whatever that means, and to a Zulu it can mean alot. Most regular Zulus and Xhosas stay out of politics though, see traditional Xhosa farm below: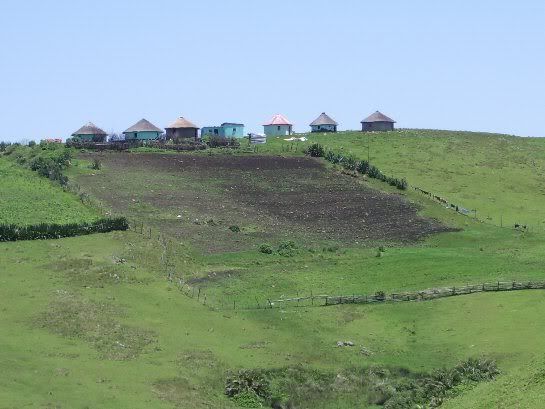 In Coffee Bay we stayed at a backpackers called Bomvu Paradise although it was really anything but. We had to cross a river and climb a huge hill to get to the beach and the dorms were right next to the bar so it was ridiculously loud at night. Alot of drumming also went on there which was cool for about the first five minutes but became very old after five days. If I were ever to go back I would stay near Hole in the Wall, which is a little more touristy but has the superior beaches.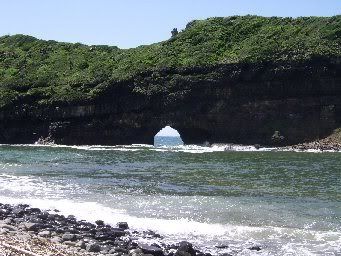 travelman727 says:
Great blog and fabulous photos! I can hardly wait to visit South Africa in 2008 :-D
Posted on: Sep 04, 2007
Join TravBuddy
to leave comments, meet new friends and share travel tips!